At our recent RKEO Research Reflections event at the Festival of Learning it was really interesting to hear about the amazing variety of research taking place at BU and to have them presented with such enthusiasm and different styles.
A big congratualtions to Arjan Gosal who was one of the joint winning presenters – please see below for a taste of his presentation – 'Losing sight of the trees for the honey'.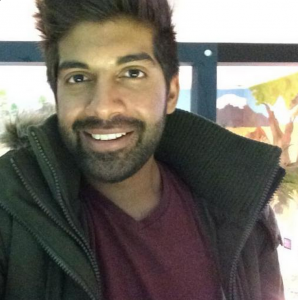 The Millennium Ecosystem Assessment highlighted the importance of quantifying ecosystem services as being pivotal to the allocation of environmental resources though robust policy creation and implementation. Whilst biophysical and economic values are often used in conservation planning by decision makers, community ecosystem values are rarely quantified or defined clearly. Recreation, aesthetics and cultural ecosystem services are primary to this work.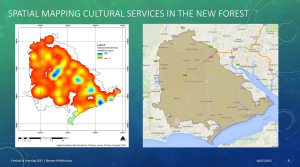 A multifaceted approach using various techniques, including participatory GIS, spatial mapping, GPS tracking of visitors and use of existing data sets are explored in relation to the New Forest. Situated on the South Coast of England, it is a prime example of a historic natural landscape, from being a medieval hunting ground to a commoning system that survives to the current day. England's most recently designated national park has over 34,000 residents and many more visitors each year. With a clear need to understand the dynamics of how people value the various habitats and areas of this national park; this work aims to provide a strong methodology for inclusion of peoples shifting views on habitats and changing landscapes.
Although a substantial amount of research has examined the connections between biodiversity, ecosystem processes and ecosystem services, much of this has been conducted at relatively
small scales, and with a limited number of species. There is therefore a need to understand how these relationships translate to a landscape scale, at which environmental management decisions need to be undertaken. Thus it is important we don't lose sight of the wider landscape when assessing cultural services, not just looking at the honeypot sights, so that we do not lose sight of the trees.
Please contact Arjan if you would like to receive further information relating to his research.