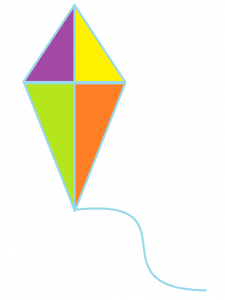 This summer the Knowledge Exchange and Impact Team have been working hard and we have a few successes we're especially proud of that we'd like to share with you!
Festival of Learning
The Festival of Learning took place from the 11th-17th July and featured over 200 activities.  The entire of KEIT where heavily involved in making sure this was successful and feedback so far has been fantastically positive.  We hope to have some final statistics on numbers and dates for 2016 with you soon.  We're already looking for expressions of interest to be involved in 2016 so if you would like to take part next year then take a look at how to submit your event idea here. If you're awaiting feedback on your Festival of Learning event then rest assured we've been beavering away  entering evaluation form data for the past month and you can expect this shortly.
Higher Education Initiative Fund (HEIF)
As HEIF 5 funding came to an end at the end of July after a run of 4 years, there is no time to stop for breath as the wheels of knowledge exchange continue to turn and HEIF 5+1 gears up –  running from 1st August 2015 until 31st July 2016. Following a competitive call , twelve projects have been identified to accelerate the ethos of knowledge exchange and innovation at BU. These stem from all faculties and you can follow their progress on the research blog all year.  A list of these projects has been included at the bottom of this post and you can email Jayne for further information.
Impact
An impact acceleration plan for the institution will shortly be confirmed and an impact working group convened in September in preparation for REF2020.
Knowledge Exchange and KTP
Both Rachel Clarke and Jayne Codling have been busy flying the BU flag #BUProud amongst our business community, representing the university at internal and external events. These have included supporting business focussed presentations at the Festival of Learning, attendance at the inaugural Festival of Enterprise and networking at a breakfast briefing with the British Interactive Media Association and creative lovies! Rachel also represented RKEO at an event Athelhampton House – organised by Business Insider (a business news publisher). An inaugural academic and industry networking dinner took place early July at the Marriott, between invited guests. This has enhanced links to support an engineering based student project, developing relationships to support social enterprise and environmental solutions in the area of mining, a site visit for academics to a local technology outsourcing company , development of a simulation platform in the drilling industry and additional follow up meetings and collaborations are developing.  We also have recently had a KTP awarded which brings us up to a total of five KTP.
Staff Changes
We bid goodbye to Harry Gibson (Event Coordinator) and Sam Squelch (Student Engagement Coordinator) at the end of July as they completed their placement year with us and return to their studies in the Faculty of Management.  Their positions have been taken over by Katie Breadmore and Oliver Cooke respectively and you can find out more about both them and their roles here.
Additionally Rebecca Edwards will be temporarily leaving us as she goes on maternity leave on 30th September and Genna West will be covering her time away, coming into post as of 1st September.
If you're feeling inspired by our blog post and would like to get involved with some of our projects then feel free to get in touch:
Rebecca Edwards – Knowledge Exchange and Impact Manager
Rachel Bowen – Research Communications Manager
Rachel Clarke – Knowledge Exchange Adviser (KTP)
Jayne Codling – Knowledge Exchange Adviser
Naomi Kay – Public Engagement Officer
Katie Breadmore – Public Engagement Event's Organiser
Oliver Cooke – Student Engagement Coordinator
To find out more about us and what we do, take a look at our team page.
HEIF 5+1 awarded projects
Faculty of Management 

Heather Hartwell  – FoodSMART (proof of concept)

Faculty of Health and Social Sciences

Alison McConnell – Final stage development and validation of a mobile device App to reduce blood pressure

Faculty of Media and Communications

Jian Chang – Virtual Prototyping of New Lifeboat Launching System with Unmanned Vehicles to Enhance Safety
Stephen Jukes  – Hazardous environment training for journalists: a mobile training platform

Faculty of Science and Technology

Adrian Newton – Development of a toolkit for modelling natural capital
Hongnian Yu – Sensor-Integrated Urometer for measuring real-time urine output
Kathy Hodder – Enhancing Urban Green Space for Pollinators – Decision Making Hub
Kevin McGee – Psychiatric Genetic Counselling for Healthcare Professionals (PGC4HP): First UK pilot study, regional knowledge exchange and global impact
Mark Brisbane – Building Roman Britain: Innovative investigations of Roman building material and knowledge exchange through museum interpretation and learning
Richard Stillman – Simply communicating complex research to inform environmental decision-making
Sarah Bate – Superior Face Recognition: Generating Knowledge Exchange with the Police Force
Wen Teng – Knowledge Exchange Partnership Building with Regional Police Forces on Developing  New Police Training Methodologies Using Role-playing Games Technology