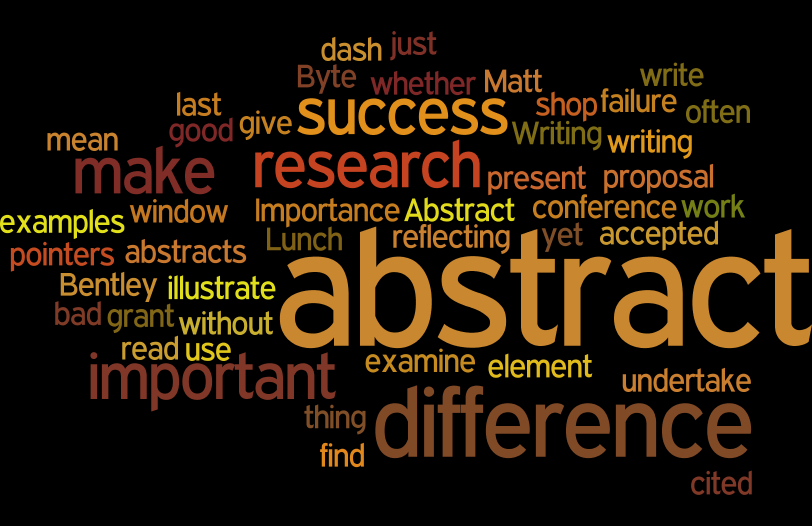 Join us in this Writing Academy Lunchbyte session and learn about the importance of writing an abstract: the why and how.
Date : 30th September 2015 (Wednesday)
Time : 12.00 – 13.00 (presentation); 13:00 – 13:30 (lunch)
Venue : TAG03, Talbot
How often to you undertake important research and yet find the last thing you do is to dash off an abstract without reflecting on just how important this element of writing is? The abstract is the 'shop window' for your research. The abstract you write could make the difference between being accepted to present at a conference or not. It could mean success or failure in a grant proposal. It could make all the difference in whether your work is read and cited.
This Lunch Byte will examine the difference between a 'good' abstract and a 'bad' abstract and give some pointers to success. Matt Bentley will use examples from his own abstracts to illustrate how to do it and how not to do it.
Come and join us in this session and afterwards, there will be opportunities to have informal discussions with the presenter while having a bite to eat.
To ensure that we place the right catering order, please get in touch with Staff Development to book your place.