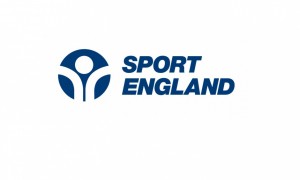 Ever heard of a hackathon? Nope, neither had I until a few weeks ago. Wikipedia reliably informs me that a hackathon is a "portmanteau of the words "hack" and "marathon", where "hack" is used in the sense of exploratory programming".
The challenge is to create an app that facilitates social change through sport at the Sport England Sport Technology Awards Hackathon. It will take place over 25 hours on 2-3 October 2015 during which time teams will have just 24 hours to develop their concept that will help a particular demographic group become more physically active.
The winning team will be awarded a bursary of £10,000 to help them build the app.
Our Team BU will be a collaborative effort across BU departments and services. We have five on our team so far:
Erika Borkoles, Sport and Exercise Psychologist from the Department of Sport and Physical Activity
Barry Squires, the Business and Partnerships Manager from SportBU
Chi Zhang a Postgraduate Researcher from Faculty of Science and Technology
Sarah Collard, a Postdoctoral Research Fellow from Faculty of Health and Social Sciences
Clare Farrance, Postgraduate Researcher from Faculty of Health and Social Sciences
Chi will be our star programmer with the rest of us supporting the conceptual and design elements.
We still have space for one more on our team. We're particularly keen to find another programmer or anyone with skills in graphics design. Staff or students are welcome. If you're interested please get in touch with Clare at: cfarrance@bournemouth.ac.uk
Wish us luck next week!