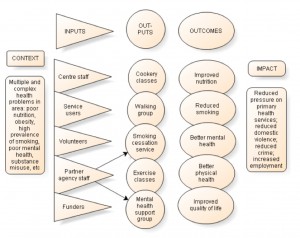 NVivo Indtroduction offers focuses on the requisite management decisions one should make at the beginning of one's project such as what is my data?
Should I code audio or transcripts and what are the advantages and limitations of either approach? How does the software work?
Why should I integrate my background information or demographics and what is auto-coding and how might it help to better understand my data and prepare it for the cycles of manual interpretive coding to follow?
How do I integrate my chosen methodological approach in using NVivo and reconcile it with the philosophical underpinnings to apply such methods as Grounded Theory, Discourse Analysis, Content Analysis, Thematic Analysis or Narrative Interpretive Methods as just some examples.
Day 1 has an emphasis on the conceptual although the afternoon session is more rooted in the practical. By the end of day 1, participants should be able to set-up an NVivo database, back it up, import their data, setup a coding structure and code their data to it and set up and integrate their demographics.
We have hired the services of an external facilitator to offer support in this for academic staff as part of the BRAD programme. Ben Meehan worked in industry for twenty six years. For the past thirteen years he has worked as an independent consultant in support of computer aided qualitative data analysis projects (CAQDAS). He is a QSR approved trainer and consultant. He has worked in all of the major universities and Institutes of Technology in Ireland and Northern Ireland. His work outside of the educational sector includes major global companies such as Intel where he consults in support of their on-going ethnographic research and the Centre for Global Health where he has recently worked in Tanzania, Malawi and Mozambique (2009) and in Ghana, Burkina Faso and Tanzania with the University of Heidelberg (2010) and Ethiopia for the Ethiopian Public Health Association (2011) and the Population Council, Zambia (2012). Apart from Africa, Ben regularly conducts workshops in Germany, France, UK, Northern Ireland, the US (Maryland, 2011, Yale, 2012) and Australia.
The session is on Wed 18th Novemeber 2015 09:00 – 16:00 on Talbot campus. There are limited spaces so please do ensure you get one by booking on the Organisational and Staff Development webpages.