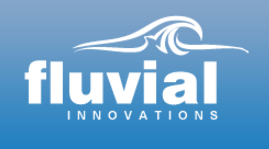 Tuesday 24 November 2015
2pm arrival for a 2:30pm start
Executive Business Centre, 89 Holdenhurst Road, Bournemouth, BH8 8EB
The Business School and Centre for Entrepreneurship are delighted to invite you to the first in our series of 'Meet the Entrepreneur' events.
Simon Phelps founded Fluvial Innovations Ltd alongside BU in 2006 and designed, developed and patented the modular flood barrier, Floodstop.  Floodstop was specifically designed to fill a gap within the market for a functional and rapidly deployable flood barrier.
This is a great opportunity to hear about Simon's personal journey as an entrepreneur and learn more about his own experiences as a business owner and his approach to founding and growing an innovative business.
Floodstop is used throughout the UK, US and parts of Europe and won the Emergency Planners Society's Award for Most Innovative Product of The Year 2009 and voted "The Most Innovative Product of 2009" by the Emergency Planning Society.
Simon's achievements include UK South West Young Entrepreneur of the Year 2007 and HSBC Start-Up Stars Regional Finalist 2008.
THIS IS AN INTERNAL EVENT FOR BU STUDENTS & STAFF ONLY
To book please click here