On Wednesday 9 December, the Centre for the Study of Journalism, Culture and Community held a book launch to celebrate the work of colleagues who have published monographs or edited collections over recent months.  In total we had around 9 books to browse and discuss and it was great to hear of further book projects in development.  Books on display included Gothic in Comics and Graphic Novels by Julia Round, British Spy Fiction and the End of Empire by Sam Goodman,  The Play of Political Culture, Emotion and Identity by Candida Yates and Narrative: the Basics, by Bronwen Thomas. Edited volumes included Shaun Kimber's, Snuff: Real Death and Screen Media and Nael Jebril's Political Journalism in Comparative Perspective. Soon to be published is Chris Pullen's Straight Girls and Queer Guys, his ninth book so far!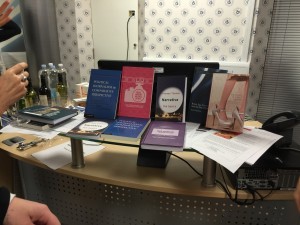 Pictured below are Candida Yates, Sam Goodman and Peri Bradley talking about their books.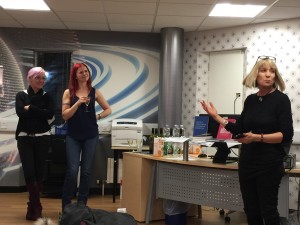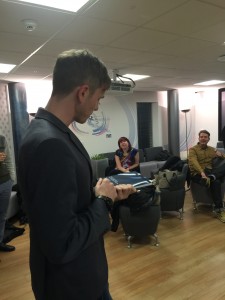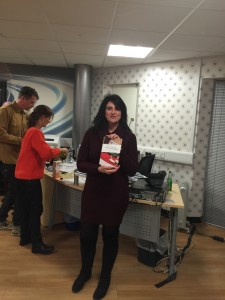 Peri Bradley's book on Food, Media and Contemporary Culture features contributions from several colleagues in the Faculty of Media and Communication, while Media, Margins and Popular Culture edited by Einar Thorsen, Jenny Alexander, Heather Savigny and Dan Jackson is a collaboration between CsJCC and the Centre for Politics and Media in the Faculty.
Colleagues attending the event were keen to start reading the volumes on display. All books will soon be available from the library.