Interdisciplinary Research Week film:
Who: Are you there? Lizzie Sykes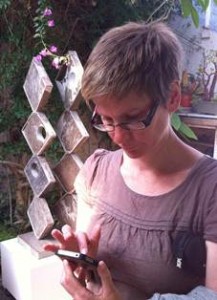 Where and when: Coyne Lecture Theatre, Talbot Campus, 16:00-18:00
What: In 2014 Lizzie Sykes was awarded an Arts Council funded residency at Mottisfont, a National Trust property and gardens in Hampshire. Mottisfont is a place where artists have met and worked for hundreds of years.
'Are You There?' is a short film made from inside the Mottisfont residence. It is performed by Louise Tanoto, and is a response to how it feels to be alone in the house and to be inescapably linked to it in a private and intimate way: -free from expected codes of physical behaviour that such a formal space normally represents.
Following the film there will be a chance for Q & A.