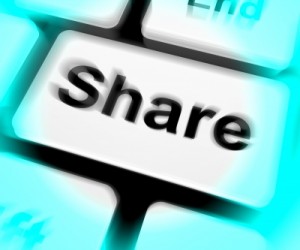 It's with great pleasure that we invite you to submit an abstract to a special track on "Lifestyle and communities: sharing in the digital era" of the ATLAS annual conference. It will take place in Canterbury, Kent, UK, 14th-16th September 2016.
Please see below for details, or click here… and share!
Led by: Lenia Marques, Jules Hecquet and Dimitrios Buhalis (Bournemouth University, UK)
Supported by: ETourism Lab
The leisure and tourism landscape has been subject to rapid changes in a world where internet and technologies have contributed to shape experiences, relationships, practices and lifestyles. In the network society, the sense of community is also varied and we can interrogate different meanings, values and practices at the heart of changing social interactions. The boundaries between online and offline communities seem to be blurred and they present new societal challenges, which also affect the industry, namely with sharing economy / collaborative consumption practices and communities (such as AirBnB, Uber, Couchsurfing, Meetup, Mealsharing, etc.).
The causes and consequences of such platforms in terms of lifestyle and the sense of community is yet to be studied. Therefore, we welcome papers which may explore, but are not limited to, the following themes:
Online/offline communities and lifestyle
Sharing economy / collaborative consumption and lifestyle
Social interaction in the digital era
Leisure digital practices
Events as online/offline communities of practice
Digital technologies in the tourism experience
Lifestyle challenges in leisure and tourism
Impacts of sharing economy / collaborative consumption in conventional industry production systems
Research methods in the context of sharing economy / collaborative consumption
The convenors are looking at possibilities for publication.
For more details, click  here or contact Dr Lenia Marques, lmarques@bournemouth.ac.uk .
http://www.atlas-euro.org/event_2016_canterbury/tabid/248/language/en-US/Default.aspx#track6
*Image courtesy of Stuart Miles at FreeDigitalPhotos.net