BU had a strong presence at the ATLAS (Association for Tourism a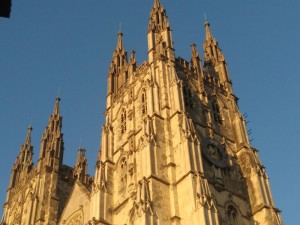 nd Leisure Education and Research) annual conference which took place in the historic town of Canterbury, between 13-16 September, on "Tourism, Lifestyles and Locations".
BU has been a member of the ATLAS network for many years and Dr Lenia Marques was one of the founders of the Special Interest Group on Events back in 2010. The group is very active and has several ongoing projects and collaborations amongst its members.
Several BU academics presented and discussed their research in Canterbury. Dr Hanaa Osman and Dr Lorraine Brown presented a piece of research which touches upon the status of women in tourism and which provoked debate on intercultural issues. Dr Anya Chapman presented her work on piers, which are so important for UK coastal destinations, such as Bournemouth. Dr Jaeyeon Choe presented her research on tourism and quality of life in Macao and we should congratulate her on her first attendance as the ATLAS Asia representative on the board.
Dr Lenia Marques presented her research on events and communities and practice among expats in a panel organised together with the Department of Events and Leisure and the Department of Tourism and Hospitality dedicated to "Lifestyle and communities: sharing in the digital era". The panel, put together by Dr. Lenia Marques, Juliette Hecquet and Prof. Dimitrios Buhalis, aimed at discussing new trends in the fields of leisure and tourism connected to lifestyle and the sharing economy.
Overall, the discussions at the conference were animated and friendly, raising some of the big issues of our time. Collaborations, projects and further developments will surely continue in the run-up to the next ATLAS annual conference to be held in Viana do Castelo, Portugal (12-16 September 2017) under the theme "Destinations past, present and future".