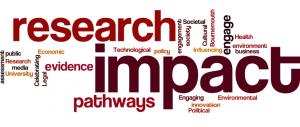 A networking session will take place on 23 May as part of "Impact Week, with the aim of to taking  a closer look at how research can have an impact and make a difference beyond academia, and the ways in which this can be achieved. Developing relationships with external organisations in order to form partnerships and collaborations are just one such way in which to recognise potential "need" for  research.
This is a themed networking session: H2H – bringing research to life (Human2Human). A business networking event on the topic of virtual and augmented reality
Time: 14.30-16.00
Location: PG10 – Talbot campus
Event description:
Virtual and augmented reality offers users new ways of perceiving and interacting with the digital world.  Not limited to the entertainment sectors, this approach can be adopted for both technical and industrial contexts.
This drop in session provides an opportunity to find out more about the topic and approaches currently being undertaken both within and outside the university.  Attendees will have the opportunity to network with academics from BU and local industry partners that may already be involved in projects or are keen to develop collaborations within this area.
Find out more and book now via Eventbrite