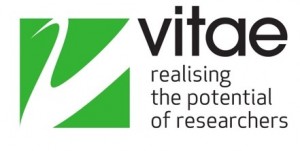 Vitae have asked us to share this with our researcher community:
We would like to invite you and all researchers at your institutions to a free online Q&A entitled: "Will getting a mentor boost your career?" This video event (Google + Hangout) will take place this Thursday (16 June), between 2-3pm (UK time).
Interviews with research and academic leaders revealed having a mentor to be one of the most important forms of support to prepare early career researchers for the challenges of research independence and leadership.
This Q&A aims to explore mentoring and coaching relationships, from the perspectives of being mentored and being a mentor, as well as the support and structures in institutions that can help. Panellists will take audience questions, so this is your opportunity to get expert advice on mentoring and coaching as a valuable personal and professional development tool.
How to join the Google + Hangout?
Create a Google account (to be able to ask questions)
VISIT our Google + event page: http://bit.ly/1VQewIJ
Post questions on Q&A app
BOOKMARK THIS LINK TO WATCH Q&A ON 16 JUNE: http://bit.ly/1VQewIJ
How to join & participate in the Q&A?
Vitae Google+ Hangouts are live online video events of Q&A sessions with a group of expert panellists. As the video is streaming live online you will be able to watch and get involved in the conversation. We will be using the Google Hangout Q&A app for the event which is the easiest and most effective way to submit your questions. The questions will appear on the right side of the screen as the video is being streamed. The App is NOW live, so you can "Ask a new question" before and during the event. We will try to answer as many questions as possible.
Have a look at our previous Q&As: http://bit.ly/1uGaCl0
***Focus on mentoring and coaching for researchers***
The Google Hangout is just one in a series of activities and resources focused around this theme. Visit our brand new Focus on page http://bit.ly/1dZe0BS to find out more about mentoring and coaching in research, including an opportunity to submit an article about your experience of being mentored or mentoring others: http://bit.ly/1OnpMuP
You can also share your views on mentoring by completing our quick online poll:
I'm a mentor
or a coach: http://bit.ly/1UsrziH
(6 questions)
I'm being
mentored/coached: http://bit.ly/1ZOcgRx
(6 questions)
I would like
to be mentored/coached: http://bit.ly/1UxsBpo
(3 questions)