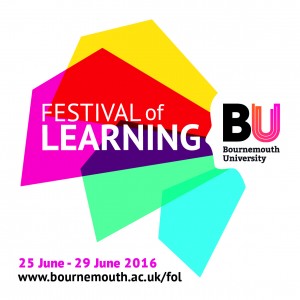 Bournemouth University's Festival of Learning kicks off this Saturday with our Family Day, which includes lots of free, fun-filled activities, workshops, events and talks.  This year we are delighted to welcome one of National Geographic's Adventurers of the Year, Alastair Humphreys, to open the festival during our Family Day by sharing stories from his worldwide expeditions and adventures.
We have a jam-packed five-day programme of free events, activities and opportunities to learn something new. From martial arts to solving cybercrime, there's something for everyone.
The annual Festival of Learning is now in its fourth year and the programme is designed to encourage the general public to engage with the university through different types of activities that highlight the wide range of research taking place at BU. Plus for the first year ever, we are introducing the Global Festival of Learning with festival events running simultaneously in China and Malaysia, with BU staff and students taking part in an international celebration of learning.
Take a look at the full programme of events on the Festival of Learning website and book your place.
We look forward to seeing you there!