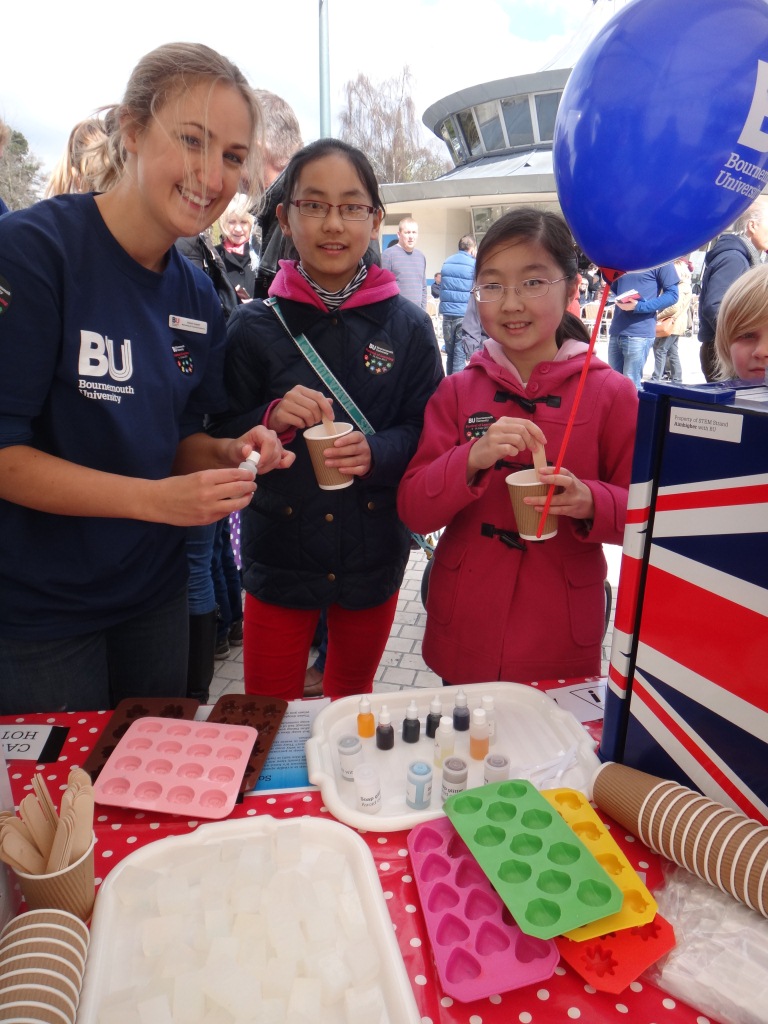 Find out more about BU's upcoming Festival of Learning in Bournemouth Square on Saturday.
Staff and students will be promoting the event with fun free activities in the Square from 11am to 6pm on Saturday 17 May.
This includes the chance to take part in hands-on soap making sessions and fun, psychology experiments.
There will also be a bubble artist, who will be hosting interactive bubble-making classes.
Barry Squires, Public Engagement and Impact Manager at BU, said: "This event will be a great chance to find out more about our Festival of Learning – and have fun in the process.
"The hands-on activities led by students and staff are suitable for all ages, and you can hear about the fantastic range of free events that we'll have on offer during the Festival of Learning."
The Festival of Learning runs from Monday 9 to Sunday 15 June, with more than 150 free events and activities open to the public – from workshops tackling children's sleep problems to talks exploring why we're obsessed with eating spicy foods and an archaeology walk looking at the history beneath Hengistbury Head.
Find out more and sign up for the events by heading to the Festival of Learning website.