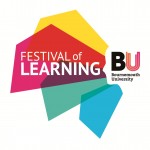 Do you have a fantastic piece of research that you'd like to develop into a public engagement event but need help or ideas?  Or perhaps you have an existing event that you'd like to make more engaging or take to a new audience? 
Naomi Kay (Public Engagement Officer) and Genna West (Engagement and Impact Facilitator) are on-hand to provide support for planning your event, writing the proposal or just to talk through any ideas you might have.  They will be based in the locations specified below, so please stop by!
If none of the slots suit you or if you would like to speak to either Genna or Naomi specifically, then please feel free to get in touch and set up a meeting to discuss your event plans.
In addition to these drop-in sessions, a dedicated training session will take place on Monday 31 October, focusing specifically on developing a public engagement event.  The workshop will explore:
How public engagement can provide an opportunity to share your research with the public
Event design for public engagement events
How to engage the audience you want to target
How best to evaluate your events
What makes a good Festival of Learning event, with examples of effective past events
There will be dedicated time and support for individuals to create a new event to submit to the Festival of Learning.  Find out more and book your place via Organisation Development here.
Date
Time
Location
Wednesday 12 October
11am-12pm
Naked Coffee Shop (next to RLH, Lansdowne)
Wednesday 19 October
11am-12pm
Fusion Building – coffee area
Thursday 27 October
11am-12pm
Naked Coffee Shop (next to RLH, Lansdowne)
Monday 31 October – Developing a public engagement event training session
1pm-4pm
Student Hall, Talbot House, Talbot campus

Please book this session via OD.

Friday 11 November
12:30pm-1:30pm
EB204, Executive Business Centre
Monday 14 November
8:30am-10am
Fusion Building – coffee area
Tuesday 15 November
4pm-5pm
Executive Business Centre Cafe
Wednesday 23 November
2pm-3pm
Poole House Atrium
Thursday 24 November
11am-12pm
Naked Coffee Shop (next to RLH, Lansdowne)
Monday 28 November
9am-11am
Executive Business Centre Cafe
Thursday 1 December
8:30am-5pm
Talbot Campus Drop In
Deadline for event submissions – 4pm on Friday 2 December