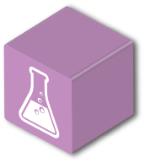 RKEO have today launched the first of their online sessions for the RKE Development Framework. The materials available introduce the basics of UK Research Council funding, and can be found through myBU.
To access the materials for 'Introduction to the UK Research Councils', please login to myBU, and access the community 'BU: Research and Knowledge Exchange Development Framework'. From here, you can navigate through the pathways (see left hand side of screen) to the Research Council Funding pathway and then into the session materials.
Any feedback on the materials is very welcome; we anticipate that these will be expanded on and improved over the coming months and feedback will be important in this. To provide feedback, please email RKEDevFramework@bournemouth.ac.uk.