FHSS PhD student Preeti Mahato in the Centre for Midwifery, Maternal & Perinatal Health (CMMPH) has been awarded a funded place on the COST Action Training School BEYOND BIRTH COHORTS: from study design to data management.  This training school will run from 23-15 November in Spain.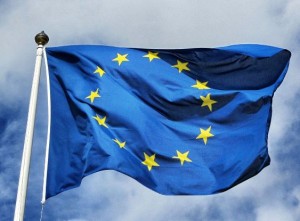 COST (European Cooperation in Science and Technology) is a unique platform where European researchers can jointly develop their ideas and initiatives across all scientific disciplines through trans-European networking of nationally funded research.  Preeti pal has been awarded the sum of 500 euro to cover the cost of attending the Training School and travel and accommodation costs.    Preeti's PhD project is on maternity care provision in  Nepal. Preeti's research focuses on the quality and equity of service available at birthing centres. In Nepal, birthing centres act as first contact point for the women seeking maternity services especially the basic obstetric care. She is supervised by Dr. Catherine Angell, Prof. Edwin van Teijlingen and BU Visiting Faculty Prof. Padam Simkhada (based at Liverpool John Moores University).
Preeti has already published the first PhD paper 'Birthing centres in Nepal: Recent developments, obstacles and opportunities' in the Journal of Asian Midwives (JAM) [1], whilst another was published in the Nepal Journal of Epidemiology [2].  Furthermore, a more general health and development paper was published this year in Health Prospect [3].
Congratulations!
Prof. Edwin van Teijlingen
CMMPH
References:
Mahato, P., van Teijlingen, E., Simkhada, P., Angell, C. (2016) Birthing centres in Nepal: Recent developments, obstacles and opportunities, Journal of Asian Midwives 3(1): 17-30.
Mahato, P.K., Regmi, P.R., van Teijlingen, E., Simkhada, P., Angell, C., Sathian, B. (2015) Birthing centre infrastructure in Nepal post 2015 earthquake. Nepal Journal of Epidemiology 5(4): 518-519. http://www.nepjol.info/index.php/NJE/article/view/14260/1157
Regmi, P., van Teijlingen, E., Hundley, V., Simkhada, P., Sharma, S., Mahato, P. (2016) Sustainable Development Goals: relevance to maternal & child health in Nepal. Health Prospect 15(1):9-10. healthprospect.org/archives/15/1/3.pdf