On Wednesday Jan. 27th CMMPH PhD student Preeti Mahato will present her PhD research ideas under the title "Addressing quality of care and equity of services available at birthing centres to improve maternal and neonatal health in western Nepal."  Her presentation will be held at the Lansdowne Campus at 13.00 in room 301 in Royal London House.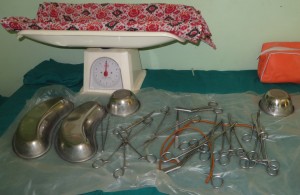 Preeti's research focuses on birthing centres in western Nepal; and quality and equity of service available at these facilities. In Nepal, birthing centres act as first contact point for the women seeking maternity services especially the basic obstetric care. The focus of this presentation will be to talk about the first review article Preeti Mahato wrote for the 'Journal of Asian Midwives' entitled "Birthing centres in Nepal: Recent development, obstacles and opportunities". The article has been accepted for publication in June 2016 and focuses on introducing birthing centres, their current state of operation under the health system of Nepal, barriers they are facing and what could be done to improve their present state. The quality of care issue available at birthing centre is emphasised, since the number of these facilities are increasing however there is a growing trend to bypass and uptake services at hospitals. Despite barriers to utilisation of services at birthing centres, they can play an important role in increasing institutional delivery rate and proportion of births benefiting from a skilled birth attendant.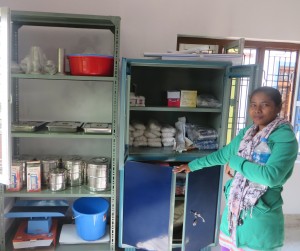 The second part of presentation will provide a brief summary on what Preeti has done since writing a review article, as she has worked on a systematic review on quality of basic obstetric care facilities in low and middle income countries.
Preeti Mahato has worked in the field of public health in Nepal for three years after completing her Master of Public Health. She has an interest in sexual and reproductive health, women's health and maternal and child health. Working as a public health officer she was involved in maternal and neonatal health that developed her interest in pursuing a doctorate related to maternal and neonatal health. Part of her work in Nepal also included monitoring and supervision of birthing centres in rural areas of Nepal and that is how she became motivated to start a PhD at BU.
Prof. Edwin van Teijlingen
CMMPH