T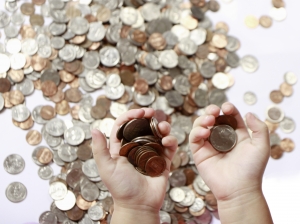 he following is a snap-shot of funding opportunities that have been announced. Please follow the links for more information:
Academy of Medical Sciences
COMING SOON: Starter grants for clinical lecturers
The Academy of Medical Science will shortly be inviting applications for its starter grants for clinical lecturers. The next call is expected to open in January 2017. The following information is from the previous round and is subject to change. These grants enable research-active clinical lecturers to gather data in order to develop and strengthen their research careers and bids for longer-term fellowships and funding. Grants are worth up to £30,000 each over one to two years.
Maximum award: £30,000
Closing date: 05 Mar 17 (forecast, recurring)
Arts and Humanities Research Council
Collaborative research grants – São Paulo Research Foundation
These enable transnational British and Brazilian teams to carry out collaborative research projects. The overall proposal budget should not exceed £2m. Projects may last for up to 60 months.
Maximum award: £2,000,000
Closing date: None open call
GCRF area-focused network plus call
This supports multidisciplinary, internationally collaborative programmes of activity rooted in the arts and humanities that take a place-based approach to addressing global development challenges. Projects will focus on a cluster of countries, region, or 'area' otherwise defined as the basis for addressing a number of interconnected development challenges within the specific context of the area in question. Funding is worth between £1.5m and £2m per project over a period of four years.
Maximum award: £2,000,000
Closing date: 18 Jan 17
Highlight notice for international development – research networking scheme
This aims to encourage research networking proposals which explore the contribution that arts and humanities research can make to challenges, policy or practice relating to international development. Grants are worth up to £30,000 each. An additional £30,000 paid in full economic cost may be provided to cover the costs of any international participants or activities in addition to the scheme limit.
Maximum award: £60,000
Closing date: 28 Feb 17
British Academy
APEX awards
This offers established independent researchers, with a strong track record in their respective area, an opportunity to pursue genuine interdisciplinary and curiosity-driven research to benefit wider society. Projects may last for up to 24 months.
Maximum award: £100,000
Closing date: 13 Jan 17
Engineering and Physical Sciences Research Council
Feasibility studies – industrial systems in the digital age
These enable cross-disciplinary, foresight, speculative and risky early stage research in industry systems in the digital age or the building of a demonstrative prototype. The total budget for the programme is £600,000.
Maximum award: Not known
Closing date: 09 Dec 16
Environmental Change Challenge Fellowships
This aims to establish a research group to answer the question of how our cities, their hinterlands, linking infrastructure, rural surround and the regions they are in, be transformed to be resilient, sustainable, more economically viable and generally better places to live. The total budget is approximately £5 million.
Maximum award: Not known
Closing date: 05 Jan 17
If you are interested in submitting to any of the above calls you must contact your  RKEO Funding Development Officer with adequate notice before the deadline.
For more funding opportunities that are most relevant to you, you can set up your own personalised alerts on Research Professional. If you need help setting these up, just ask your School's/Faculty's Funding Development Officer in  RKEO or view the recent blog post here.
If thinking of applying, why not add notification of your interest on Research Professional's record of the bid so that BU colleagues can see your intention to bid and contact you to collaborate.