Business Consultancy pop-up store was a 1-day event, organised to aid SMEs in realising their potential and growing their businesses.
Morning sessions enabled individual attendees to have 1:1 consultancy with four academic experts:
Dr Parisa Gilani (leadership)
Dr Sara Hourani (dispute resolutions)
Dr Nasiru Taura (entrepreneurship)
Dr Elvira Bolat (digital marketing).
Afternoon sessions included quick-fire talks for all attendees:
Maximising the impact of leadership development for your business – Dr Parisa Gilani
Business failure: real options for finance and running your business – Dr Nasiru Taura
Online dispute resolution: more efficient ways for resolving customer disputes – Dr Sara Hourani
(Re)energising your business with digital: six essential tips – Dr Elvira Bolat.
Both parts of the event were well attended by students, staff and primary local businesses, among which are Creatful, Kindred, Eat Pho Ltd. BU academic experts are now in conversation with individual SME owners to see how BU can further support these businesses in desire to grow. Most businesses are now considering to work with BU's Student Project Bank to allow students to work on individual assignments that will greatly benefit both businesses and students.
In addition, during the event we have organised tombola. The winning number is 2 and now local Vietnamese restaurant, Eat Pho Ltd, is going to receive 1 hour 1:1 consultancy with all four academic experts.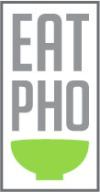 Congratulations to Eat Pho Ltd and we are looking forward to making a difference for your truly amazing business.
We would like to thank BU Events and RKEO teams as well as BSc Marketing students (Molly Oven, Danielle Hearn, Annaik Mackel, Andrew Herschtal) for supporting the event and organising it to such high standard.