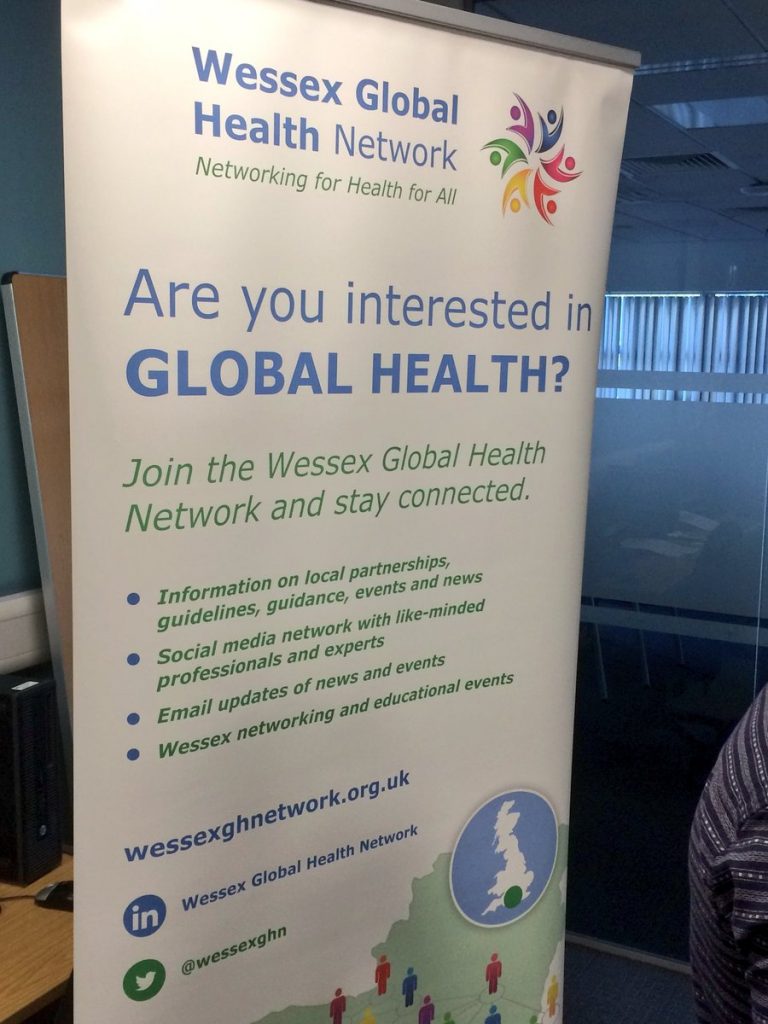 This week's inaugural meeting of the Dorset Global Health Network was a great success. It was sold out on 'Eventbrite' long before day of the event (25th of April).  The inaugural meeting held at Bournemouth University (BU) focused on Nepal.  The evening was opened by Dr. Emer Forde who is GP Programme Director, Health Education Wessex (Dorset) and member of BU's Centre for General Practice.   She spoke of her and her son's recent experience in her presentation 'Voluntourism in Nepal : A lesson in the grey areas of global health.'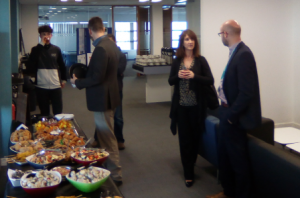 The second short presentation was by Prof. Edwin van Teijlingen for BU's Centre for Midwifery, Maternal & Perintal Health (CMMPH).  His presentation with the title 'The challenge of perinatal mental health in Nepal' covered issues around maternal mental health, auxiliary nurse-midwives and stigma and culture in southern Nepal.  The project brought together academics, midwives, nurses, and other health workers in Nepal and the UK to help in the training of auxiliary nurse midwives in Nawalparasi on key aspects of mental health and mental health promotion. The project led by Bournemouth University was funded under the Health Partnership Scheme (HPS) which is managed by a London-based organisation called THET (Tropical Health & Education Trust).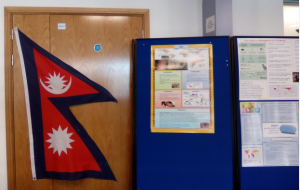 The third speaker and final speaker Dr Ollie Ross, Consultant Anaesthetist at Southampton General Hospital, introduced the film 'Hospital'.  The film provides a portrait of a state-run hospital in one of the most remote and poor districts of Nepal and how individuals can make a difference to people's lives. Dr Ross is also a consultant to the Nick Simons Foundation working in Nepal.  According to The Nepali Times Nepal's most accomplished documentary maker, Kesang Tseten, has a knack of bringing out in his films the best in people. He looks for the flower that grows amidst the squalour, and tries to spread a message of hope. His film, Hospital, returns to rural Nepal to portray a hospital in Kalikot where ordinary health workers accomplish extraordinary things.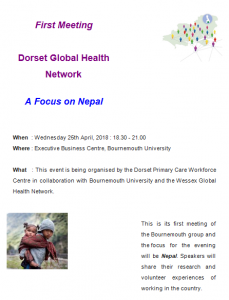 The event was organised by the Dorset Primary Care Workforce Centre in collaboration with Bournemouth University and the Wessex Global Health Network.