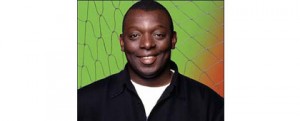 Former professional football player Garth Crooks will present a talk at BU on Tuesday 13 December, 3pm to 4pm.
Talent Without Borders has fascinated me all of my professional life. People like Muhammed Ali, George Best, John McEnroe and Eric Cantana are all sporting icons. As famous for their mercurial behaviour as they were for their sporting genius. Each one very different from the other but all refusing to be limited by convention. What lessons can executives learn from the dressing room and are Boardrooms missing some of the best talent?
Does difference matter and if so what are you going to do about it? If difference doesn't matter why are we all getting so worked up about it?
Speaker Biography
Garth Crooks is a former professional football player who had a fine career playing for a number of top flight sides. These include sides such as Tottenham Hotspur, West Bromwich Albion, Stoke City, Manchester United and Charlton Athletic. As well as his on pitch antics, Garth was also proudly elected as the first ever black chairman of the Professional Footballers' Association union having been an active member of it all throughout his playing career. He relinquished the role at the same time as retiring from playing in 1990.
After leaving the game behind, Garth has become a prominent football pundit and commentator. Most often working on the BBC and Saturday shows like Football Focus, plus Final Score and as a stand in on Match of the Day, Garth Crooks truly offers a real and rare insight and does so with real honesty. Garth has also been chief reporter at things like the England camp at Euro 2000 and the 2002 World Cup, whilst during the late 1990s he was presenter of the political television show Despatch Box. For his long time dedication and services to the sport, Garth was honoured by the Queen with an OBE in the New Year's Honours list. As such he is a great sporting star to have as brand ambassador, guess on a TV show, host on radio or to present an award at a sporting or charity function as well as to deliver after dinner speeches to a range of corporate, business or young audiences Garth Crooks.
Event Date: 13 December 2016
Time: 15:00-16:00
Click Here to register for this event.