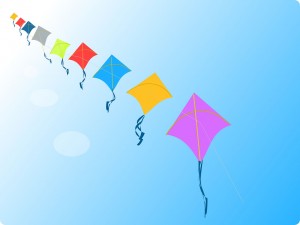 Now the festivities are over and the new year is upon us, KEIT are looking forward to what 2017 brings and we already have a busy year ahead.
Research Communications
Our sixth edition of the Bournemouth Research Chronicle (BRC) will be published in early February. The chronicle features examples of the fantastic research coming from both our academics and students across BU.
Knowledge Exchange (KE)
Higher Education Innovation Fund (HEIF)
The latest round of HEIF funding is HEIF 5+1+1, and runs from 1 August 2016 until 31 July 2017. There are twelve projects currently live and more information on each project can be found using this link to the BU Research Blog. Subject areas are broad, ranging from forensics to environmental sciences to health apps, musical technologies and virtual sculpting tools. January 2017 marks the half-way stage of this current HEIF funding round.  The results of HEIF 6 are due to be announced early in 2017.
Innovation, university and business collaboration
On 20 December, the government published its response to The Dowling Review of Business-University Research Collaborations.  HEFCE welcomes the government response and sees this as reaffirming its long-term commitment to knowledge exchange, recognising the role HEIF has in supporting university-business collaboration. It also provided additional detail about the £100 million of funding to incentivise universities' collaboration in technology transfer and in engaging with business that was first announced in October .
Public Engagement
After a short break, Cafe Scientifique is returning to the new year with Dr Sharon Docherty on Tuesday 7 February. 'How well can you hang a picture frame?' will be exploring how different age groups may perceive the concept of being 'vertical'. Dr Docherty will also outline how this can be affected by clinical conditions, such as neck pain and diabetes. Cafe Scientifique will take place in Cafe Bosconova at 7:30pm.
Student Engagement
Now in its third year the Research Photography Competition is still open for submissions. The competition will be closing on Friday 27 January, at 5pm, so it's not too late to submit.
14:Live is taking a break through January and will be returning with two session in February. The first is with ORI on 16 February and gives staff and students the chance to hear from ORI's research project manager Shay Bahadori. Come along to Floor 5, Student Centre, at 14:00 to hear from ORI and get a chance to test out the Laser Speckle Contrast Imager (LSCI).
The 28 February will see Dr Heather Hartwell introduce the project FoodSMART, which will uses QR coding on your smartphone to provide nutritional information and personalised advice when eating out. Come along to Floor 5, Student Centre, at 14:00, to hear all about FoodSMART and get a chance to test out the prototype.
Research Impact
As part of the RKE Development Framework we're starting off the new year with two impact workshops, which is open to both academics and postgraduate researchers. The workshops aim to help you explore the potential of your research impact and how you can develop your creative ideas to ensure your research is informed by society, for the benefit of society.
24 January- Introducing research impact: the basics 
21 February- Research Impact and the REF
Feeling inspired? You can get in touch with KEIT below.
Becca Edwards– Knowledge Exchange and Impact Manager
Charlene Parrish– Student Project Bank Project Coordinator
Genna West– Engagement and Impact Facilitator
Hannah Jones– Student Engagement and Communications Coordinator
Jayne Codling– Knowledge Exchange Adviser
Joanna Pawlik– Public Engagement Events Organiser
Naomi Kay– Public Engagement Officer
Rachel Bowen– Research Communications Manager
Rachel Clarke– Knowledge Exchange Adviser (KTP)