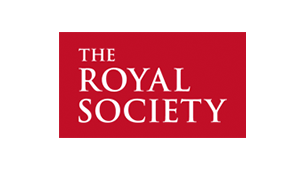 The Royal Society will be visiting Bournemouth University on the 24th of May 2017. The Royal Society is the independent scientific academy of the UK, dedicated to promoting excellence in science. The Society is an independent, charitable body and performs a number of roles including influencing policymaking, promoting public engagement with science and funding leading scientists.  Over £40 million is spent annually by the Royal Society across the grant-making schemes. This session will deliver an overview of the Royal Society's funding schemes and will be relevant to final-year PhD students and researchers from post-doctoral level upwards working in the areas of life and physical sciences (excluding clinical medicine) and engineering.
The presentation will cover the following:
• Early Career Fellowship schemes:
University Research Fellowships, Sir Henry Dale Fellowships, Dorothy Hodgkin Fellowships
• Senior Fellowship schemes:
Leverhulme Trust Senior Research Fellowships, Wolfson Research Merit Awards, Research Professorships
• Industry & Innovation schemes:
Industry Fellowships, Innovation and Translation Awards
• Research Capacity/Infrastructure schemes:
Wolfson Laboratory Refurbishment Scheme, Research Grants
• Collaboration and Travel schemes:
International Exchanges Scheme, Newton International Fellowships
• Newton Fund schemes:
Newton Advanced Fellowship, Newton Mobility Grants
The intended learning outcomes of this session are:
To learn about the UK's Royal Society, its remit and the type of funding offered
To be able to determine whether or not the Royal Society is an appropriate funder for your research project
To book a place, please follow the link here. For any queries, please contact Dianne Goodman (dgoodman@bournemouth.ac.uk).