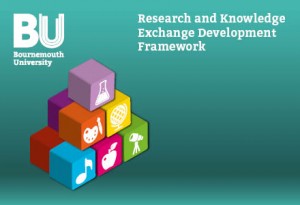 It's been over six months since Bournemouth University launched its new Research & Knowledge Exchange Development Framework, which was designed to offer academics at all stages of their career opportunities to develop their skills, knowledge and capabilities.
Since its launch, over 30 sessions have taken place, including sandpits designed to develop solutions to key research challenges, workshops with funders such as the British Academy and the Medical Research Council and skills sessions to help researchers engage with the media and policy makers.
The Research & Knowledge Exchange Office is currently planning activities and sessions for next year's training programme and would like your feedback about what's worked well, areas for improvement and suggestions for new training sessions.
Tell us what you think via our survey and be in with a chance of winning a £30 Amazon voucher. The deadline date is Friday 21 April.
Upcoming sessions: