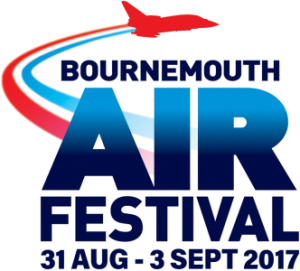 Do you have exciting research or expertise that you'd like to take out in to the world and share with other people? Or are you keen to get involved with public engagement but have no idea how to get started?
If you answered yes to either of these questions, then we have an opportunity coming up that you cannot miss at Bournemouth Air Festival 2017 as we run our very own Science Tent on the promenade in association with the British Science Association and Siemens UK.
We're looking for a number of hands-on activities and exhibits to join us on the seafront between the 31st August and 3rd September. We are primarily looking for activities that:
Have a strong emphasis on science and technology
Can join us for a of minimum of 2 consecutive days
Are suitable for the diverse audiences that are going to visit Bournemouth
If you think you have an activity—or even an idea—that fits this criteria please drop an email to nday@bournemouth.ac.uk to express your interest and we will be able to discuss it further. If your activity doesn't necessarily meet these criteria, then we'd still love to hear from you to see if it could be suitable for this event, or get you involved with another of our forthcoming public engagement activities.
In addition to looking for activities, we are also looking for passionate individuals from all academic disciplines who would like to try a bit of Science Busking! No previous experience is required as we will be providing full training and be supplying you with the busking materials—all we ask is that you're a friendly, approachable individual who wants to engage with the public at the Festival. If this sounds like you, again drop an email to nday@bournemouth.ac.uk to register your interest.