Dr Elvira Bolat from the Department of Marketing at the Faculty of Management has been awarded the prestigious Academy of Marketing Research Fund.
Her research titled 'From Compassion to Defence: Exploring Service Brands' Trust Repair Mechanisms across Traditional and Digital Media' is the sub-project of the Faculty of Management's QR-funded project on Trust Repair in the service sectors, led by Dr Julie Robson.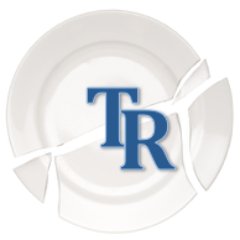 Using integrative content analysis and emotional text analysis, Dr Bolat's project will explore the trust repair process and trust repair mechanisms used in the context of traditional and digital media, within selected high profile trust erosion cases in the service sectors. Dr Robson (Department of Marketing, FM), Professor Juliet Memery (Department of Marketing, FM) and Dr Caroline Jackson (Department of Leisure and Events, FM) are acting as mentors for the project and advising on the contextual setting of the study.
Moreover, this project supports Dr Bolat in acquiring new skills in quantitative analysis of qualitative data and deepening understanding and use of language processing software.
Dr Bolat comments: "Academy of Marketing is one of the biggest international organisations to support marketing scholars and to be one of the few recipients of this prestigious funding scheme is an absolute honour. This also helps our QR project to extend its impact and reach."
To find out what other projects are recipients of this year's Academy of Marketing Research funding scheme, access: https://www.academyofmarketing.org/research/amrc-research-funding/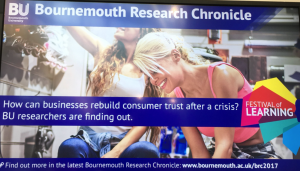 Trust Repair team has delivered a successful Festival of Learning 2017 event on 11 July titled 'Lies and Scandals: Whatever happened to Trust?' and received an overwhelmingly positive feedback from the audience. Once of things that came out of this interactive event is a powerful impact media has on stakeholders' interpretation of organisational transgressions and, therefore, on ability of brands to repair trust damage. Hence, this sub-project will help in extending scholar's and practitioners' understanding on role of both traditional and digital media play in repairing trust towards brands.
This grant is a very positive recognition of BU's standing internationally and nationally within marketing and consumer behaviour research and contributes towards a growing impact generated by Influences on Consumer Behaviour research centre.
To connect with Dr Bolat, email at ebolat@bournemouth.ac.uk or tweet at @Elvira_MLady
To follow Trust Repair project, tweet at @TrustRepairBU