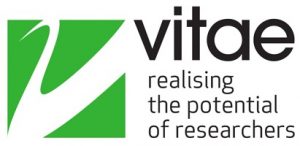 Call for mentors and mentees
Do you want to enhance the career and professional development of researcher developers? Would you like to be a mentor for other researcher developers? If so, please sign up below.
Or perhaps you have identified areas you wish to develop to take your career one step further? Are you spending all your time developing others and not thinking about your own career and development needs? If so, why not sign up to be a mentee?
If you wish to be either a mentor or a mentee in Vitae's Mentoring for Researcher Developers pilot please fill in your details by going to our sign up form: https://sumac.ac.uk/account/vitae/scheme/202  
Purpose of the scheme:
To enable researcher developers, or those with a role in developing researchers, to enhance continuing professional development opportunities, consider their careers in a broader context or focus on particular areas they would like to develop further. 
Benefits for mentors, mentees, the organisation and the sector
Mentors can share their expertise and experience with mentees to help in reviewing their individual competency levels using CFRD
Mentors can help mentees in identifying and working on areas for development
Increasing mentor and mentee organisation's capacity to provide researcher development
Enhancing the quality of researcher development provision
Improving professionalism in researcher development
Broadening mentor and mentee networks
Informing individuals, organisations and the sector of training needs of researcher developers
The pilot mentoring programme will run for approximately 12 months and although it officially started in mid June 2017, the call is still active.  You would be expected to be in contact for approximately 6-12 hours during the duration of the programme – times to be agreed with the pairing once a match is made.
If you have any queries about the pilot please contact Jen Reynolds at: jen.reynolds@vitae.ac.uk