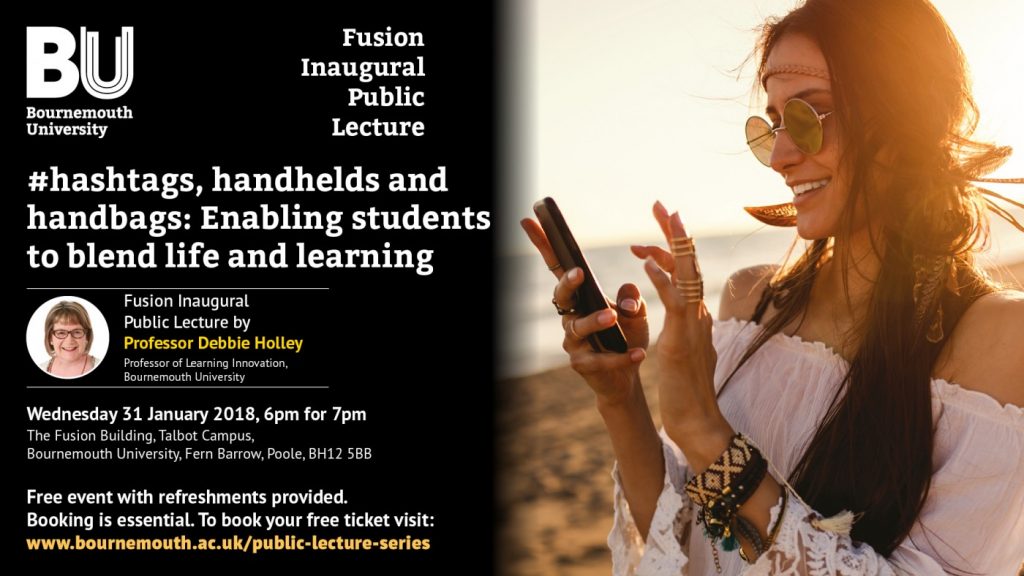 In this public lecture Professor Debbie Holley will explore the impact of technology as an enabler as our students navigate their way through increasingly complex and 'messy' lives, juggling debt, work, caring responsibilities and study. Technology is not only a tool, but offers insights into the lives of others, and possibilities of building networks and studying in different spaces. What should our response as educators be?
This interactive lecture will be preceding by a one hour 'suite of innovation' where attendees will be able to try out some of the innovations in learning BU offers its students, including Oculus Rift, Google Cardboard, augmented reality, Mentimeter and BU's new Virtual Learning Environment 'Brightspace' . Our Learning Technology team will be on hand to help you get set up to tweet the event (#TalkBU), to download Google Cardboard App, Zappar App and chat about their work.
Professor Holley is the Professor of Learning Innovation and the Head of our Centre for Excellence in Learning at Bournemouth University. A passionate educator, she is a National Teaching Fellow and Principal Fellow of the Higher Education Academy. A JISC 'Digital Expert', she leads on digital innovation to encourage students to blend and personalise their learning inside and outside the formal classroom. Internationally her work is acknowledged through her research into the student experience and education futures.
You can book your free tickets here.