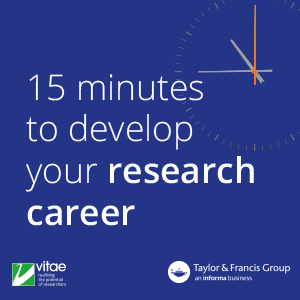 Vitae have brought to our attention these very podcasts which they have recently created with the Taylor Francis Group – please click here for full information and to view the 5 useful quick podcast sessions on:
Episode 1: Public engagement in research
Episode 2: Stepping up, moving on and alternative career paths for researchers
Episode 3: Academic mentoring
Episode 4: Overcoming impostor syndrome
Episode 5: Getting published for the first time
From driving public engagement in research to making the most of academic mentoring, there's something for everyone in these 15-minute podcast series. Created with Vitae, the international program which champions professional development for researchers, they offer practical tips and insights for researchers looking to develop their career.
Listen to the current episodes or subscribe on iTunes.