Dr. Jaeyeon Choe from the Faculty of Management and Centre for Events, Leisure, Society and Culture was invited to give a talk on 'Spiritual Tourism in Southeast Asia' at Vietnam National University, Hanoi in the first week of January 2018.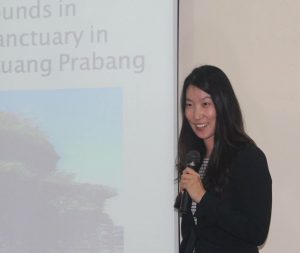 She shared her research on mindfulness and spiritual tourism. After she shared trends and motivations of spiritual tourism in Southeast Asia along with the findings from her research project, Spiritual Tourism in Chiang Mai, Thailand, a fascinating discussion with Vietnamese lecturers and students followed. Dr. Choe concluded that while Southeast Asian nations have geographical, cultural, historical and archaeological links, there are political, ethnic and religious boundaries. ASEAN needs a cooperative, integrated and sustainable approach to develop, plan, manage and promote spiritual tourism to reduce the economic and social imbalances.
Further research collaboration with the talented colleagues in Faculty of Tourism Studies, VNU University of Social Sciences and Humanities is envisaged.