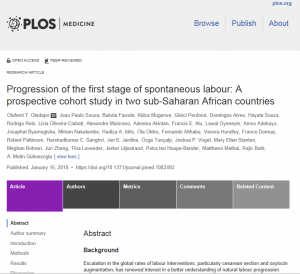 Congratulations to FHSS Prof. Vanora Hundley and her co-authors from across the globe who published 'Progression of the first stage of spontaneous labour: A prospective cohort study in two sub-Saharan African countries' in the journal PLOS Medicine [1].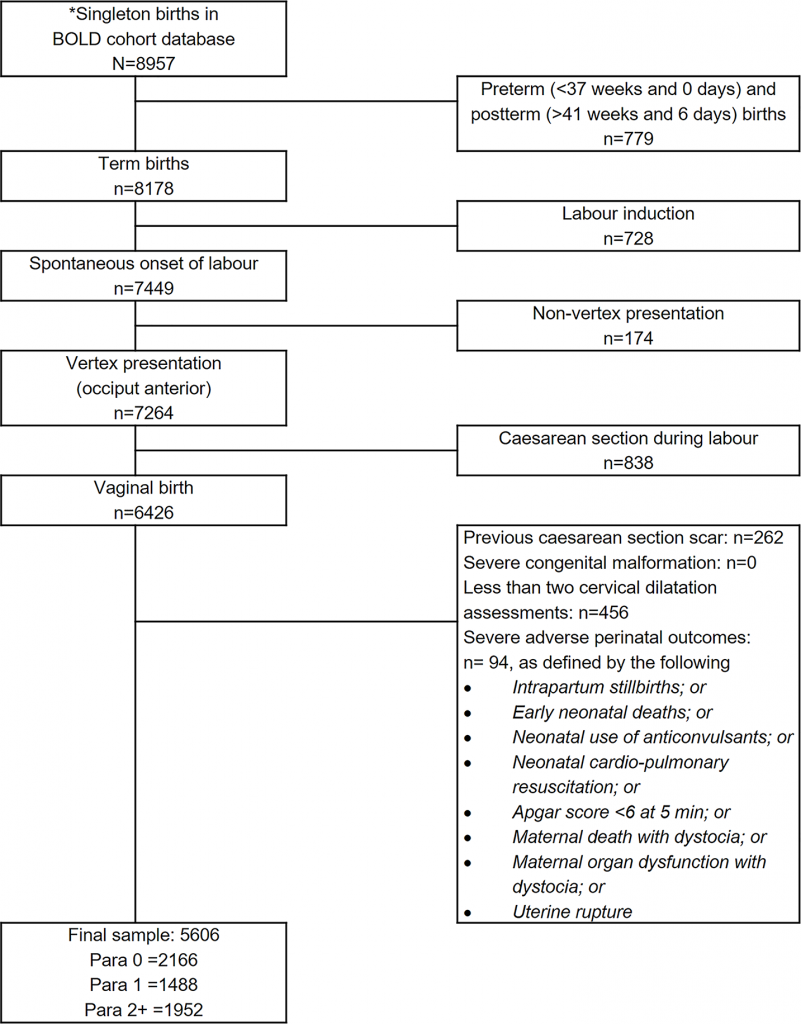 The authors highlight that since the early 2000s researchers using new statistical methods to have informed changes in recommended labour practices in some settings, they have also generated a lot of controversy.  As a result of persistent questions as to whether racial characteristics influence labour progression patterns, recent studies have been conducted among different populations, but not yet in any African population.  The authors conclude that
As labour may not naturally accelerate in some women until a cervical dilatation of 5 cm is reached, labour practices to address perceived slow labour progression should not be routinely applied by clinicians until this threshold is achieved, provided the vital signs and other observations of the mother and baby are normal.
In the absence of any problems other than a slower than expected cervical dilatation rate (i.e., 1 cm/hour) during labour, it is in the interest of the woman that expectant, supportive, and woman-centred labour care is continued.
Congratulations to all authors!
Prof. Edwin van Teijlingen
CMMPH
Reference:
Oladapo OT, Souza JP, Fawole B, Mugerwa K, Perdoná G, Alves D, Souza, H, Reis, R, Oliveira-Ciabati, L., Maiorano, A, Akintan, Alu, F.E, Oyeneyin, L, Adebayo, A, Byamugisha, J, Nakalembe, M, Idris, H.A, Okike, O, Althabe, F., Hundley, V, Donnay, F. et al. (2018) PLoS Med 15(1): e1002492. https://doi.org/10.1371/journal.pmed.1002492