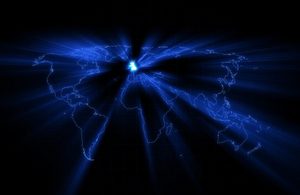 In November, the government published its 'Industrial Strategy'.  This includes science, research and innovation being central to driving productivity and is therefore one of the five key drivers.
As a first step, Government has committed to increase public funding of R&D from around £9.5bn in 2016/17 to around £12.5bn in 2021/22.  They are also developing a 'roadmap' in partnership with industry and other partners.  There are four Grand Challenges, which seek to galvanise action across disciplines and different sectors of the economy.  They include:
Putting the UK at the forefront of artificial intelligence and data revolution
Maximising the advantages for UK industry from the global shift to clean growth
Becoming a world leader in shaping the future of mobility, and
Harnessing the power of innovation to meet the needs of an aging society
In order to make progress with the Grand Challenges, the UK needs to increase collaboration further and in a number of ways:
Collaboration between disciplines
Collaboration across the economy – including between universities, research and innovation bodies and businesses
international collaboration
Interdisciplinary collaboration
Collaboration between different academic disciplines is required, as well as innovation across business and industrial sectors.  The establishment of UKRI is in recognition of this.  In addition, the introduction of the Strategic Priorities Fund further demonstrates this.  This is a 'common fund', supporting multidisciplinary and interdisciplinary programmes (to be announced shortly).
Collaboration across different institutions and economic actors
The Industrial Strategy Challenge Fund aims to bring together the UK's world-leading research with business.  Investment of £725 million will be in new Industrial Strategy Challenge Fund programmes to capture the value of innovation.
Impact on local growth from research and innovation is greater in areas where there are strong institutions that collaborate together.  The Industrial Strategy has announced the Strength in Places Fund.  This will fund  R&I projects which build on a local strength, demonstrate a strong impact on local growth and productivity, and enhance collaboration between local institutions.  Calls are expected shortly.
International collaboration
The UK is currently agreeing science and technology strategies with the US and China and will be published later this year.  The Industrial Strategy includes an additional investment of £300m in world-class talent from 2018/19 onwards.  This supports the flow of people between industry and academia and interdisciplinary and cutting-edge research and innovation.  Support will range from KTPs and PhD programmes with strong industrial links, to prestigious awards that support rising stars and the top talent from both the UK and overseas.
If you would like to read the full statement from BEIS please click here: BEIS industrial strategy collaboration statement
If you would like to discuss potential research collaboration with industry, please contact Ehren Milner, RKEO, Research Facilitator – Industrial Collaboration.