The Doctoral C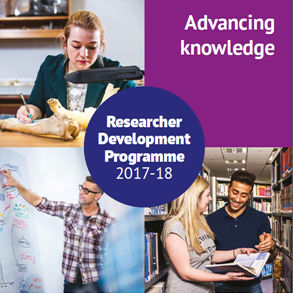 ollege would like to present the March monthly update.
This monthly update is for PGRs and their supervisors to outline upcoming research skills and development opportunities including events, workshops and networking opportunities supported by the Doctoral College. In this update we would like to promote the 3 Minute Thesis (3MT®) event, R.E.D talks, the Researcher Development Programme for 2017-18, and the 10th Annual Postgraduate Conference.
We are very happy to announce that 10th Annual Postgraduate Research Conference is taking place today. The conference will see PGR students, academics and other colleges from across BU come together to  celebrate the diverse and exciting research being undertaken. More information about the day will be sent over the next week.
Don't forget to check out the Doctoral College Facebook page.