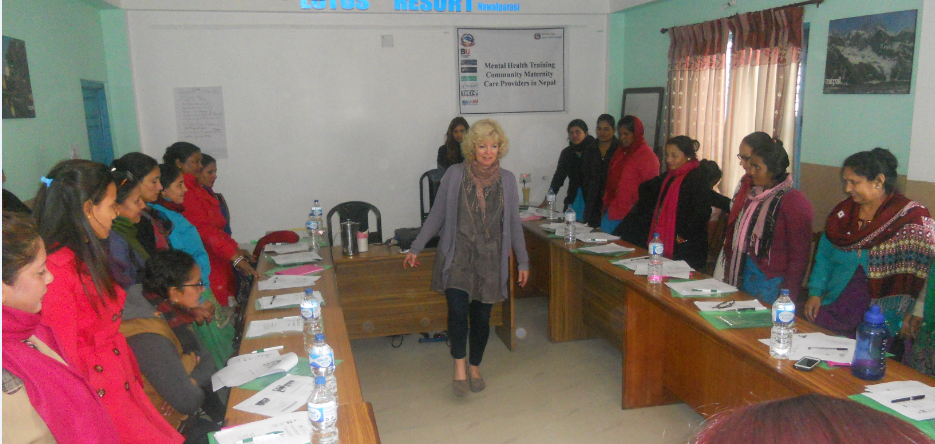 Congratulations to Mrs. Preeti Mahato on the acceptance of her paper 'Qualitative evaluation of mental health training of Auxiliary Nurse Midwives in rural Nepal' by Nurse Education Today, an academic journal published by Elsevier.   Preeti is currently registered as PhD student in the Centre for Midwifery, Maternal & Perinatal Health (CMMPH).  The paper is co-authored by CMMPH's Catherine Angell and Edwin van Teijlingen as well as BU Visiting Faculty Padam Simkhada and Jillian Ireland.  The paper is a result of the evaluation part of the 'Mental Health Training for Community-based Maternity Providers in Nepal' project and written on behalf of this THET team.


Our THET project in Nepal is a collaboration between the Centre for Midwifery, Maternal & Perinatal Health (CMMPH), Tribhuvan University (Nepal's oldest university) and Liverpool John Moores University (LJMU). The project receives funding from DFID, and is managed through THET and supported locally in Nepal by a charity Green Tara Nepal.
THET team:

Edwin van Teijlingen, Padam Simkhada, Shyam K Maharjan Preeti Mahato, Bhimsen Devkota, Padmadharini Fanning, Jillian Ireland, Bibha Simkhada, Lokendra Sherchan, Ram Chandra Silwal, Shyam K Maharjan, Ram K Maharjan, Catherine Angell, Flora Douglas.