A year on from BU hosting the prestigious British Conference of Undergraduate Research, the annual BCUR 2018 gathering this year was hosted by the University of Sheffield last week.  On the heels of a successful SURE 2018 at BU in March, 7 undergraduate students from across all faculties were supported to showcase their research at BCUR 2018 among close to 600 delegates.  Atanas Nikolaev, a SURE sponsored student and recent graduate of Sports Management did a presentation on his ethnographic study of Embodied Experiences of Women at Leisure Centres, "The most interesting aspect of the conference to me was the opportunity to engage with like-minded people across various scientific fields. It was a great way to get exposure for my research project and be challenged with ideas that could potentially lead to future developments. BCUR was great to learn about research that was of interest to me and to potentially build lasting relationships with young researchers from across the country".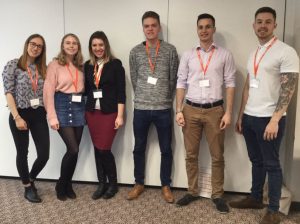 Bethan Stephenson, an FMC student studying English presented a piece of research entitled 'The Changing Space of Warwick County Museum' which challenges notions of memory and how historic accounts are valued.  Bethan said "I really enjoyed the experience of attending the British Conference of Undergraduate Research (BCUR) at Sheffield University, and found it very illuminating. I got there not really knowing what the conference fully entailed, and so was very pleasantly surprised. As a final year student, I've been recently contemplating post-graduation options, and the introduction to BCUR was incredibly informative. They discussed the importance of research-based careers, and the opportunities this can lead to. I've always loved research, and have multiple fields that I'm passionate about, and so I really feel like this introductory talk helped confirm my desire to undertake a masters, and possibly a PhD, in the future".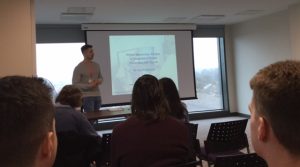 Other BU students taking part included Charlie Simmons, a business studies marketing student presenting on Digital Immersion and the Streaming of E-Sports.  Tereza Paskova, a final year Tourism student presented on Emotional Intelligence as a tool in customer satisfaction in tourism/hospitality settings.  Isobel Hunt, a Faculty of Science and Technology student studying Psychology presenting on Consumer Decision Making and Trust for Online Restaurant Reviews and Scott Wilkes who is studying Sport Development and Coaching Sciences and also presented his research on the effects of stammer has on social participation in sport amongst Young People.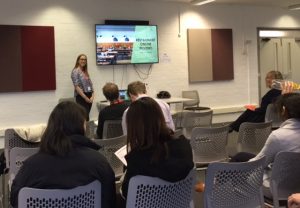 The involvement of BU undergraduate research at the national BCUR event along with a presence at their annual precursor event, Posters in Parliament, has been possible with key support and involvement from CEL and key contributors across all faculties.  It is an opportune channel for students to engage with the research process and make real world connections to the impact of their work.  For future opportunities in these initiatives, contact Mary Beth Gouthro mgouthro@bournemouth.ac.uk.