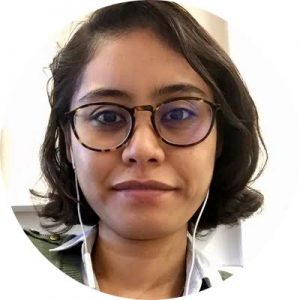 In September 2017, the UK Data Service (UKDS) announced the appointment of its second Data Impact Fellows for 2017-2018. Aishah Selamat from the Faculty of Science and Technology, Creative Department, was amongst the selected researchers from the United Kingdom universities.
An open competition for Ph.D. and post-doctoral researchers, the UKDS Data Impact Fellows programme is outlined to support the usage of UKDS data (and its resources) from the new generation of scholars. Each year, UKDS received high qualities of applications, making the selection a tougher job for the judges.
Aishah Selamat is BU first PGR to be awarded the competitive UK Data Service Impact Fellowship Award. The value of £2000 grant would provide Aishah Selamat the opportunities to carry out impactful public engagements, cover the course of her article publication or participate in an international conference. Over the course of two years, Aishah Selamat role as UKDS Data Impact Fellow includes blogs contribution to UKDS blog, develop an impactful case study contribution and becomes a data citation practitioner.
Read Aishah's first blog post contribution on UKDS here.
PGR supervisory team consist of Dr. Simant Prakoonwit, Dr. Reza Sahandi & Dr. Wajid Khan