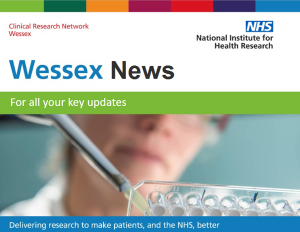 Clinical Research Network (CRN) Wessex is delighted to announce the date of its next Research Nurse, Research Midwife, Clinical Trial Practitioner and Research Allied Health Professional Forum forum, taking place at Hethfelton House, Wareham, Dorset, BH20 6HS on 5 July 2018.
Please see the draft agenda. Registration is now open.
If you would like to attend this forum please complete registration form.