In the first week of July Bournemouth University ran its second international midwifery education conference in the Executive Business Centre.  This year's conference was called 'What works in midwifery education? A conference run by midwifery educators for midwifery educators.'  CMMPH (Centre for Midwifery, Maternal & Perinatal Health) brought together nearly 100 delegates on Thursday and Friday (July 5-6).  There were presentations and posters from midwifery educators based in in all four countries of the UK, Germany, Belgium, Switzerland and Australia, resulting in lively stimulating debates.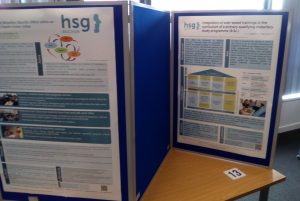 The conference organisers has teamed up with the leading scientific journal in the field Midwifery (published by Elsevier).  To coincide with BU's conference Midwifery published this month its special issue on Midwifery Education.  This special issue was introduced at the conference by Dutch midwife Dr. Ans Luyben, one of the special issue's editors.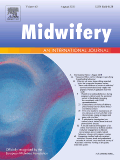 The conference awarded two prizes for the best poster.  One prize was for the best academic poster and one voted by the conference audience.  The former prize was won by a poster from NHS Education for Scotland.  The public's poster prize was won by a poster from the University of Bradford jointly produced by film students and student midwives.
The main conference organisers Dr. Catherine Angell and Dr. Sue Way from CMMPH said afterwards that the success of the conference means that CMMPH will organise a third midwifery education conference run for and by educators in three years' time.