On 18th July, the conference titled "Women Entrepreneurs and Innovators- Contemporary Insights from Research and Practice" was held at the Talbot Campus. The conference brought together academics, entrepreneurs, professionals, and students to discuss cutting edge insights from theory and practice of women entrepreneurship.
The day started with Dr Mili Shrivastava, organiser of the conference, highlighting the importance of women entrepreneurship and introducing the speakers.  The first speaker was Professor Claire Leitch from Lancaster University. Prof Leitch is the editor of International Small Business Journal, a leading entrepreneurship field Journal. She presented her work on women entrepreneurship as a gendered niche and its implications for regional development policy. Following this stimulating talk emphasizing the role of geography for women entrepreneurship, Professor Helen Lawton Smith from University of London, discussed academic women entrepreneurs and research commercialisation by them at UK Universities. The third speaker was Erin Thomas Wang, founder of Makingmumpreneurs. com. She shared unique perspectives from her start- up journey.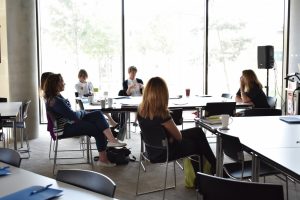 In the afternoon session, Professor Lynn Martin, an academic entrepreneur from Angela Ruskin University, discussed her perspectives on women entrepreneurship from both research and practice. Following her talk, Dr Mili Shrivastava presented contemporary insights from her project with Gabriel Glixelli on women entrepreneurs in High technology industries. Finally, Ms Sarah Veakins, Marketing advisor of Outset, a government organisation advocating women enterprise talked about her experiences in supporting women entrepreneurs in the region and her perspectives on starting-up.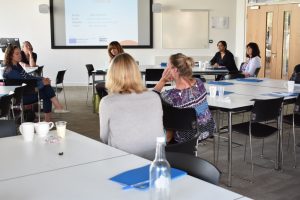 The Conference organically developed into a forum for compelling discussion on various aspects of women innovation and entrepreneurship such as gender, society, regional context and role of education that emerged throughout the day.  It became an innovative setting for stimulating discussion on cutting-edge research and practice of women entrepreneurship and innovation with entrepreneurs and academics coming together for an insightful and enriching day.