The 7th Call for step 1 applications to the Interreg 2Seas programme is open.
If BU academics are interested or are not sure about participation, there is an introductory and project development workshop scheduled in London on 23rd October.
Here is the link to programme and registration; please be aware that registration closes on 16th October.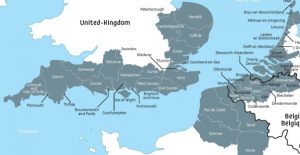 Some projects are looking for UK Partners in following areas:
– Recovery of phosphorous from waste water to re-use as fertiliser – looking for very particular types of organisation
– Re-using industrial waste as new products of value
– Circular entrepreneurship in the leisure economy
– Adapting to future risks from coastal storms and compound flood events
– Converting empty buildings into affordable housing.
If you are interested in joining any of above projects, please contact international Research Facilitator or your Funding Development Officer for more details.
More information on the programme available on Interreg 2Seas website.