Think about your future ageing or old age.
What thoughts and feelings come to mind?
At the recent October Cafe Scientifique event, Dr Curie Scott from the Centre for Excellence in Learning asked a packed audience at Café Boscanova in Boscombe, Bournemouth these questions.
Ageing populations
As a trained medical doctor and educator of health professional students, Curie became aware of the impact of ageing populations. In 2017, global population trends reversed: there are now more people over 65 years old than under five years old (United Nations, 2013). Nearly one in five people currently alive in the UK will get to their hundredth birthday (Department for Work and Pensions, 2011).
We are ageing. But we remain uncomfortable about talking about it.
Using drawing to discuss ageing
For her research, she was interested in whether drawing might help us talk about our future. She invited health professional students and people over 60 to a specially designed Drawing Programme to think about their future ageing. This was a four week expressive mark-making workshop-based programme. Examples of drawings were on display at the cafe. Of the five drawings linked to ageing, the masks (below) were the final drawing as it was the most personal.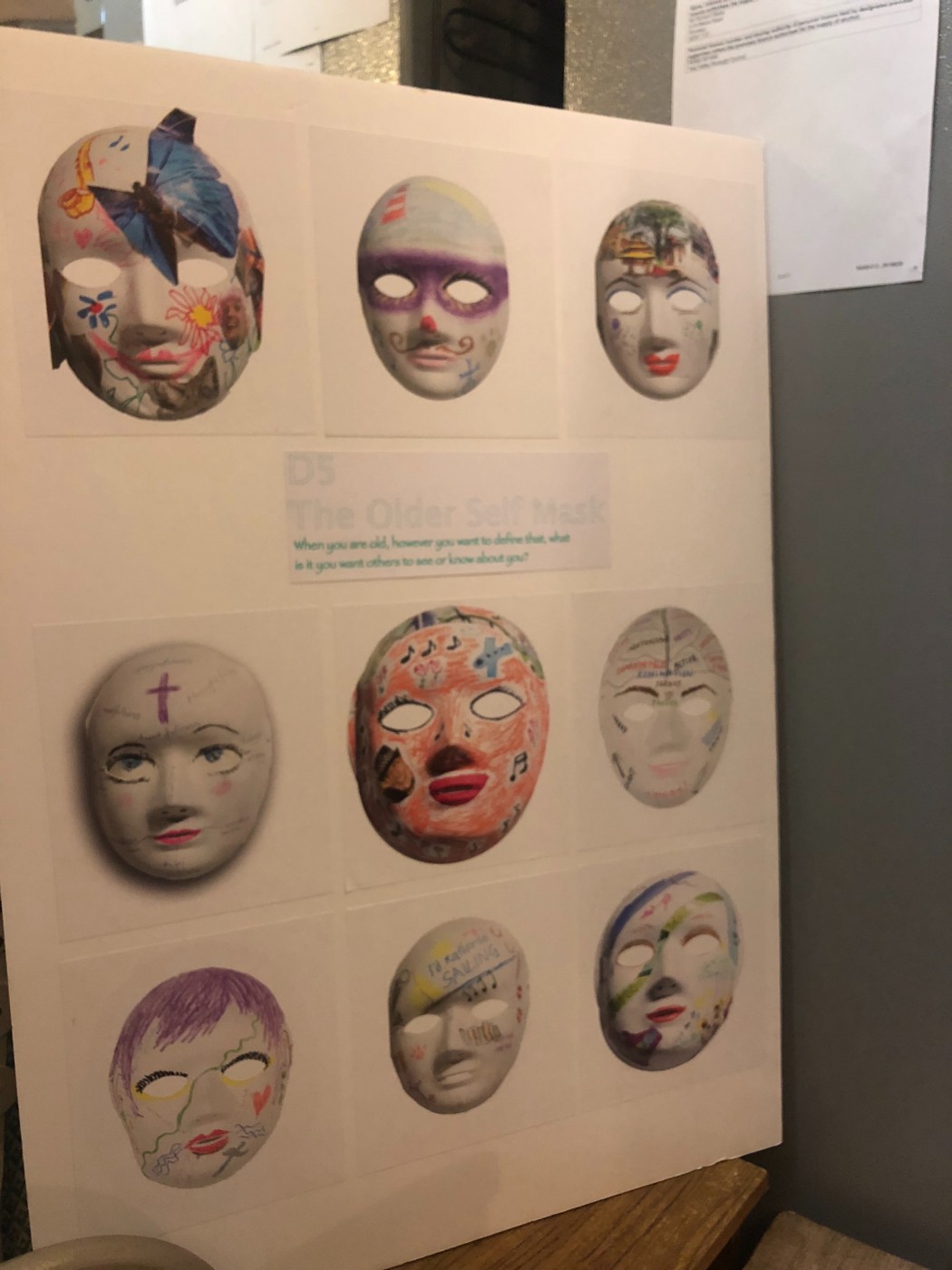 Challenging the accepted Cultural 'truths' about ageing
It is clear that 'older people' are an 'othered' group. That is, we want to separate ourselves from being labelled 'old'. The Drawing Programme facilitated openness and a willingness to consider the myriad 'what-ifs' of ageing. Participants noted 'truths' or 'assumptions' of ageing which they had absorbed from their surrounding Culture ageing. These were predominantly negative:
Ageing is relative, dependent on one's age
Ageing is about decline with core and peripheral losses
With ageing, one is concealed and outcast from society
With increasing age, one is less valued
Ageing as a discussion topic is taboo
Ageing is ugly and is especially harsh to women
These myths echoed responses by those at Café Scientifique. Comments about the future included concerns about ill health, dependency, and loneliness. Positive aspects were about greater confidence, time to enjoy leisurely pursuits and have more time with family and friends.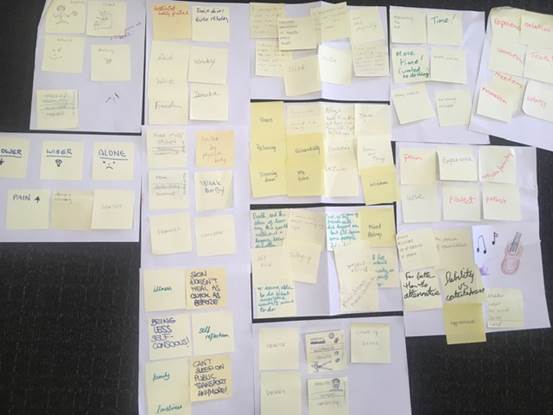 Returning to the research, over the three month study period, participants interrogated their assumptions. They disentangled from dominant negative threads and chose new ways of being. They described some powerful shifts in thinking and behaviour. They shared a stronger internal sense of agency and choice – not that ageing would just 'happen' but that we all have choices we can make for and about our future ageing.
At the deepest level of consideration, participants could visualise themselves, and indeed accept, that they were likely to become old. They took control of the time they had left. At 73 years old, Veronica (not her real name) declared that the study propelled her into fulfilling her lifelong dream of playing the saxophone. With a strong family history of deaths in their sixties, Eva (not her real name) responded by changing her health behaviour and asking for health screening tests.
Drawing helped adults to think, explore, and articulate on the emotive topic of their future ageing. Curie ended with a line from the poem 'Snow' by poet laureate Carol Ann Dufffy which is carved on a stone in Durlston Country Park.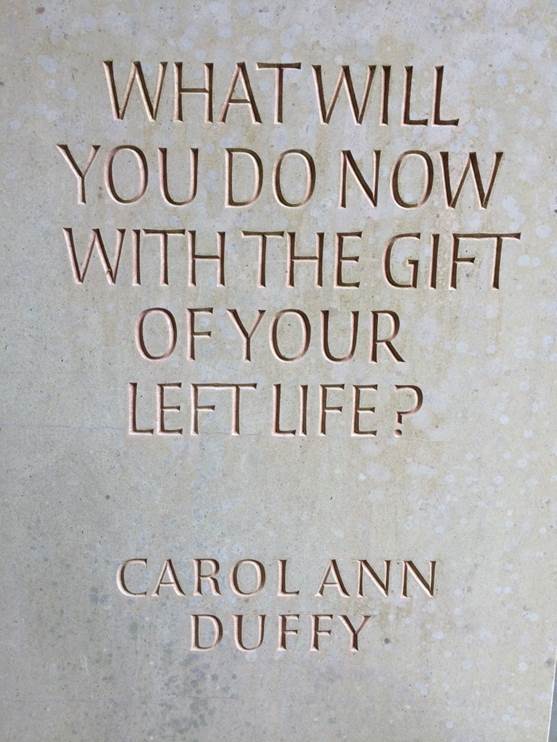 If you are interested in knowing more about the drawing workshops or perceptions of ageing, contact me at cscott@bournemouth.ac.uk
The next Cafe Scientifique by Xun He is on next week, Tues 6th Nov, on "Working together: When your mind is in my mind"
References
Department for Work and Pensions, 2011. Number of Future Centenarians by Age Group [online] Available at: https://assets.publishing.service.gov.uk/government/uploads/system/uploads/attachment_data/file/223173/centenarians_by_age_groups.pdf
United Nations, 2013. World Population Prospects: The 2012 Revision. United Nations Population Division of the Department of Economic and Social Affairs. Available at: https://population.un.org/wpp/Publications/Files/WPP2012_HIGHLIGHTS.pdf