Creative Writing for Academics
Workshop with Kip Jones
11 & 12 January 2019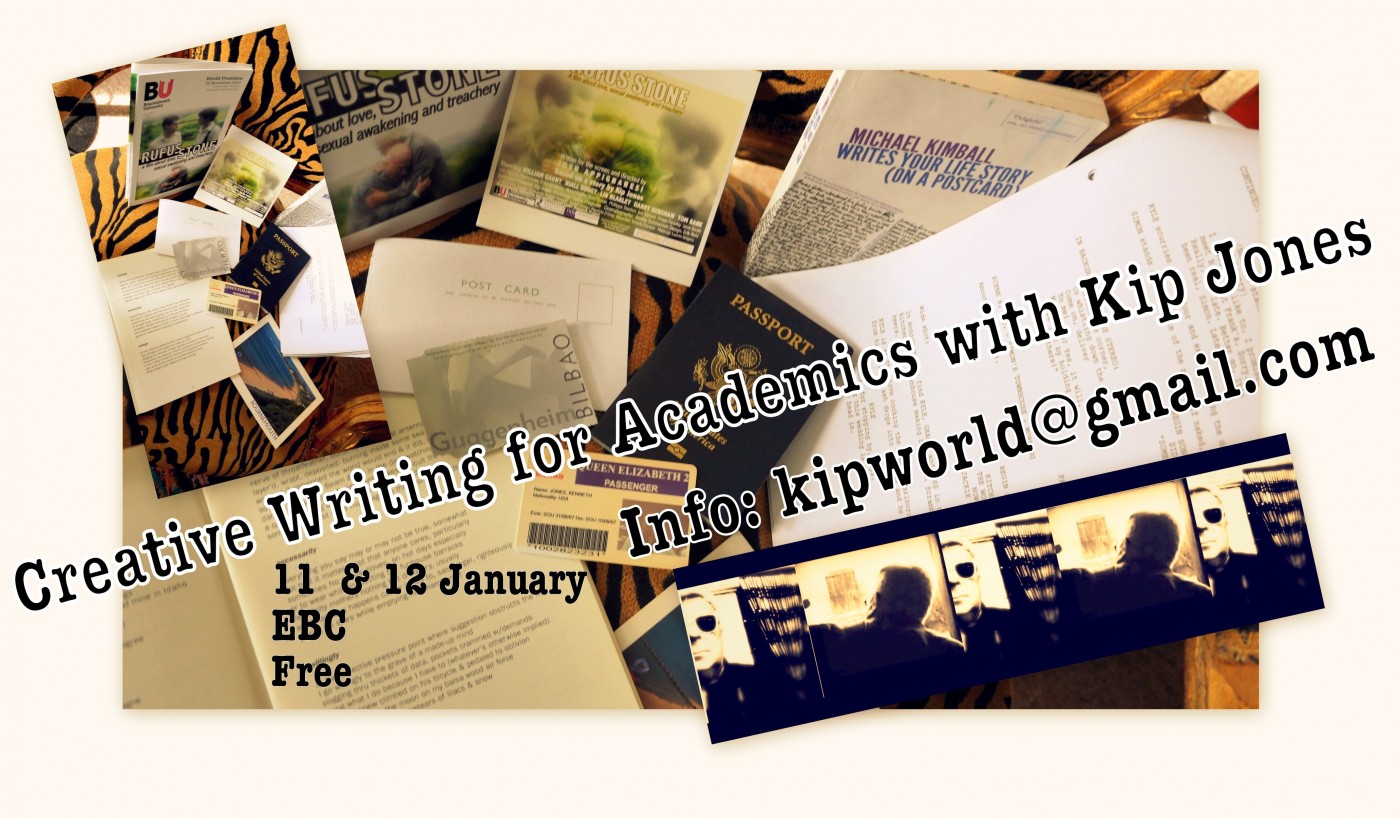 Friday (10- 3) and Saturday (10-2),
11th and 12th January in EBC.
(email: kipworld@gmail.com)
and commit to participating for the two full days.
All are very welcome: students, staff & academics.
Places are limited and will fill up quickly.
By engaging in creative writing, it becomes possible for all to write more clearly, more simply, even more creatively, when writing for academic publication.

The workshop will present opportunities to work with new and creative levels through interfaces with techniques from the arts and humanities—fiction, poetry, auto-ethnography and biography, scriptwriting, techniques from filmmaking, including tags and loglines.

These intellectual exchanges encourage joint exploration of how authors can engage with principles and tools from the arts in order to expand and extend the possibilities of reaching wider audiences.