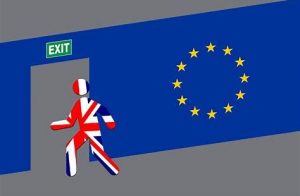 On the third day to Christmas, my RKEO friend gave to me, 3 more months in the EU.
Or will it be? Who knows with Theresa May quoting The Jam with 'the public gets what the public wants' and the rest of her Cabinet quitting.
Assuming it's all still going ahead, get your Horizon 2020 application in quickly.  Find out what's on offer here. If you want advice on any of the H2020 calls, please contact Ainar Blaudums for more information. If you don't know Ainar, see the second day of Christmas blog post to find out all about him.