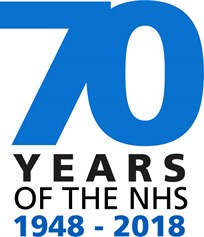 We have been informed by MRC of changes to the way that NHS research costs will be attributed and funded. You may already be aware but the Department of Health and NIHR have introduced a new attribution tool called the Schedule of Events Attribution Tool (SoECAT) which will now be mandatory for any researcher wishing to access resources within the NHS for their study. The Pilot stage for the project began on 1st October 2018 and there are three main changes;
1.  Any researcher applying to a funding call that opened from 1st October will be required to submit a SoECAT with their proposal or with their second stage proposal if applying to a 2-stage application process.
2.  All current research projects accessing resources within the NHS will be asked to migrate onto the new SoECAT system.
3.  A 'high threshold' is being introduced where the portion of NHS costs attributed to Excess Treatment Costs (ETC) will in future be reassessed for value to the NHS before these ETC are funded. This threshold is set at more than 1M per study or 20,000 per patient.
There are Acord specialists working within Local Clinical Research Networks (LCRN) who are available to assist researchers in completing the SoECAT. It is anticipated that these Acord specialists will be in high demand and while DH is training more Acord specialists they advise that researchers wishing to access this resource do so early during preparation of their proposals.
During this Pilot stage MRC are working with DH and NIHR to devise appropriate ways of working for MRC applicants and will be able to update their Guidance for Applicants in early 2019.
Next steps for researchers undertaking/planning to undertake clinical studies;
1.  Contact your Acord specialist within your LCRN for more information and to discuss completion of the SoECAT.
2.  While they are updating MRC guidance more information can be found here on the NIHR web-site.
If you have any questions, please contact your LCRN Acord specialist.