UKRO recently announced that the Economic and Social Research Council (ESRC), in its capacity as the UK National Contact Point (NCP) for Societal Challenge 6 – 'Europe in changing world', is organising a series of UK information events discussing SC6 2019 call, as well as wider research funding opportunities for social sciences and humanities (SSH) available in Horizon 2020.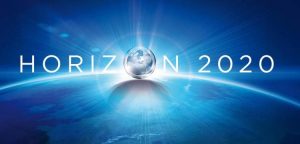 Events will take place in British Academy on 14 January and in Newcastle University on 17 January.
Detailed agenda is available on the ESRC website. Although, less than 10 days remain, registration for these events is still open. For more information, the UK SC6 NCP can be contacted at Challenge6NCP@esrc.ac.uk.
The European Commission's SC6 information and brokerage event took place on November 2018 and video recording and presentation slides are available. The info day consisted of a number of presentations, during which speakers from the European Commission and the Research Executive Agency presented the 2019 topics and the evaluation process. The second part of the day was dedicated to networking; the list of participants (includes nearly 400 names) may be useful source of information for academics interested to find partners in their research area.