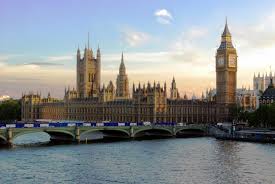 If you would like your research to have a real impact on policy decisions at a national level, you may want to book onto Achieving Policy Impact in the UK Parliament – a special workshop run by Sarah Foxen of the Parliamentary Office for Science and Technology (POST), the UK parliament's knowledge exchange unit.
This event takes place on Wednesday March 6 on the Talbot campus and there are only a few remaining places left. You're advised to book promptly, using this link here, as the room capacity is only 30. We are delighted Sarah is able to come to Bournemouth for this one-off training event – her role as POST's Knowledge Exchange Manager means she is perfectly placed to offer an insider's view on how to get your research taken up by policymakers in Parliament. The workshop aims to:
demystify the process by which academic research can influence public policy
explain how policy impacts can be evidenced
examine what it is that policymakers are looking for in terms of academic research.
There will also be an opportunity in the afternoon session for participants to prepare and deliver a pitch to Parliament and gain invaluable advice on what policymakers are looking for and what is the most effective way of achieving policy impact for your research.
You can read a recent article Sarah wrote for the Wonkhe blog here:  (How to have REF-able policy impact). In it, she outlines a joint initiative between Parliament and Research England which aims to ensure a shared understanding of what parliamentary impact is, and how it can be evidenced in REF 2021.
For any further information on the workshop and details of the programme, please contact Amanda Edwards, Impact Officer, RDS on x61308 or by email: aedwards@bournemouth.ac.uk.