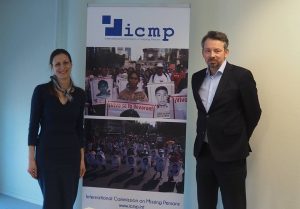 This week Bournemouth University (BU) and the International Commission on Missing Persons (ICMP) have launched a 21-month program funded by the Arts and Humanities Research Council (AHRC) to develop mass grave protection guidelines to support survivors of missing persons and enhance possibilities for securing justice.
Melanie Klinkner Principal Academic in International Law and AHRC Research Leadership Fellow and ICMP Director of Policy & Coordination Andreas Kleiser met at ICMP Headquarters in The Hague to formulate next steps in a process of cross-disciplinary consultation with experts from forensic sciences, international law, NGOs, the security sector, and international organizations. The guidelines will serve as a model for states, non-state actors, international agencies and authorities when faced with gross human rights violations or armed conflicts resulting in mass graves.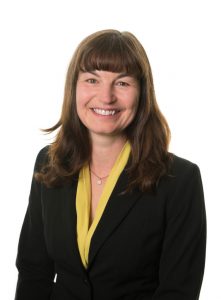 Working on the project will also be Dr Ellie Smith who has 15 years of experience within the International Human Rights, International Criminal Law and Humanitarian Law fields, gained through legal practice, civil society engagement and academic research.  She has particular expertise in working with trauma, including within the post-conflict and justice-seeking contexts, as well as in the field of gender violence, investigation and prosecution. In collaboration with the Nuremberg Academy, she has formulated guiding principles and recommendations in relation to prosecution of Conflict-Related Sexual Violence.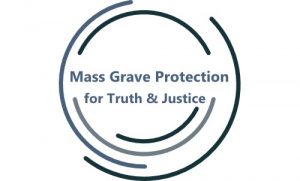 ICMP is project partner to the AHRC funded research which is led by Melanie Klinkner. ICMP works with governments, civil society organizations, justice institutions, international organizations and others throughout the world to address the issue of people who have gone missing as a result of armed conflict, human rights abuses, disasters, organized crime, irregular migration and other causes.
For further information on the project, please contact: massgraveprotection@bournemouth.ac.uk