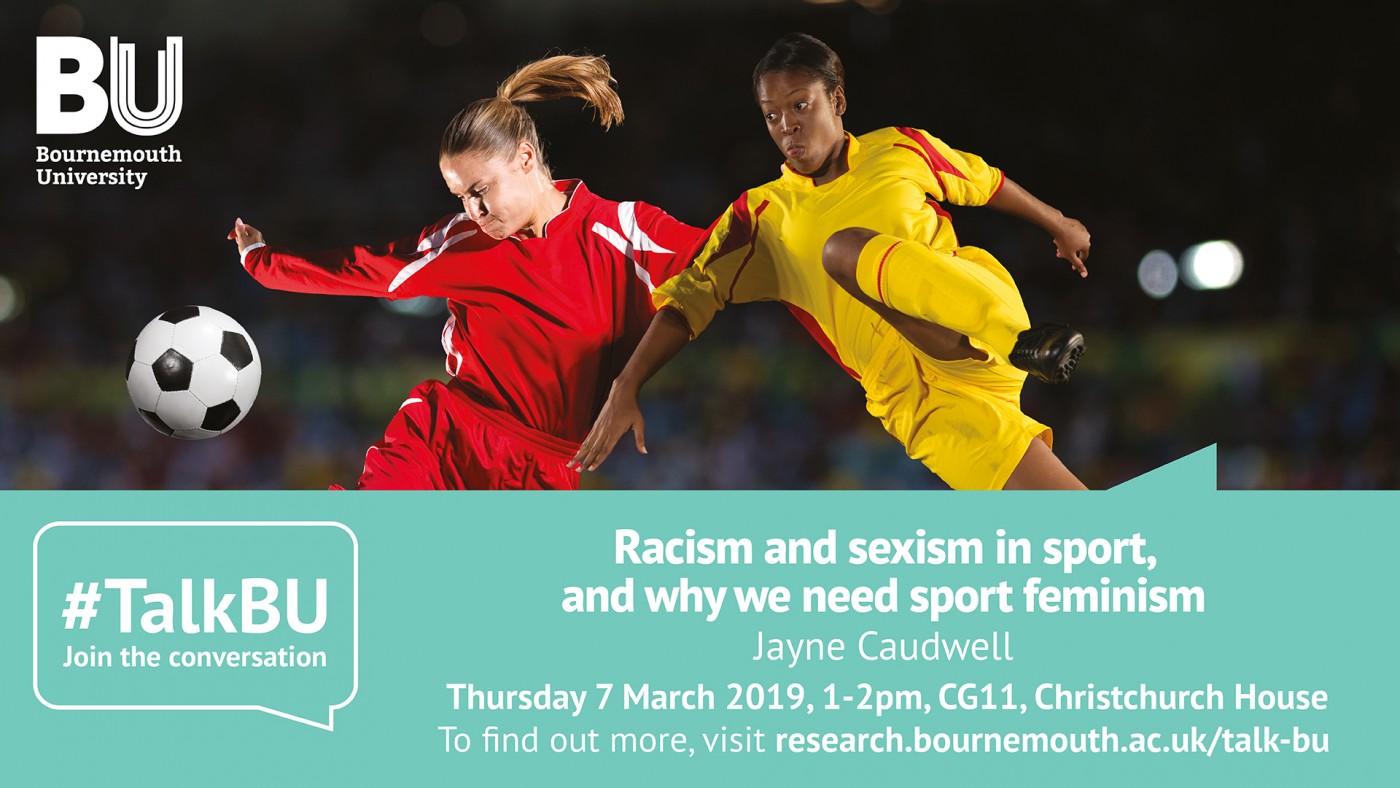 We will be joined by Jayne Caudwell at March's #TalkBU session, who will be discussing racism and sexism in sport and why we need sport feminsim!
A recent report identified that 40% of women in the sport industry face gender discrimination (Women in Sport, 2018). Black and minority ethnic (BME) sportswomen face increased levels of prejudice because of the dual effects of sexsim and racism. 
In this talk, Dr Jayne Caudwell will discuss the cases of UK footballer Eni Aluko and US tennis player Serena Williams, and the unjust treatment of these athletes to demonstrate the level of sexism and racism in contemporary sport culture. She will be referring to feminsim (theory and activism) in order to call out racism and sexism, and to explore how we can challenge oppression.
We hope to see you in CG11, 1-2pm on the 7th March, with lunch provided! You can register for free tickets here: https://www.eventbrite.co.uk/e/talkbu-with-jayne-caudwell-tickets-56879367720