Over 70 students took part in BU's fourth annual undergraduate research conference: Showcasing Undergraduate Research Excellence (SURE).
The conference is an excellent opportunity for undergraduates and recent graduates to share their work and develop their presenation skills. This year's contributions highlighted the great range of outstanding undergraduate research taking place across BU.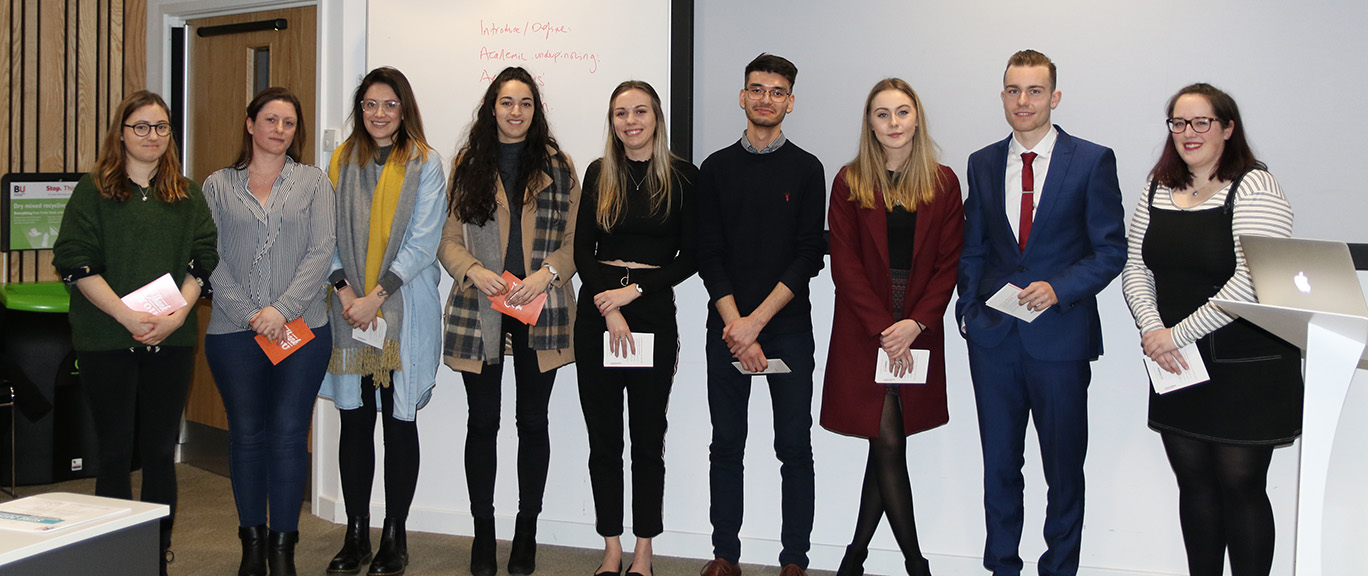 The conference allows students to to present their work to peers, academics, staff and attendees from external organisations. As well as demonstrating their academic successes, it gives students the opportunity to take part in a professional conference and network with individuals who could help to develop their research on a greater scale.
Dr Mary Beth Gouthro, co-chair of the conference said: "In its fourth year, SURE is a powerful uni wide platform where high quality undergraduate research is showcased. It's also a chance for students and staff alike to collaborate and incubate on future research ideas that also feed into BU 2025. The potential reach of their work also builds their confidence and overall impact in their subject areas"
Dr Fiona Cownie, co-chair of the conference followed with "SURE gives students the opportunity to share their opportunity to share their ideas with a broad academic audience. It connects education with research reflecting BU's Fusion agenda. The confidence students build in participating in SURE enhances their employability; SURE is a great edition to students' CV."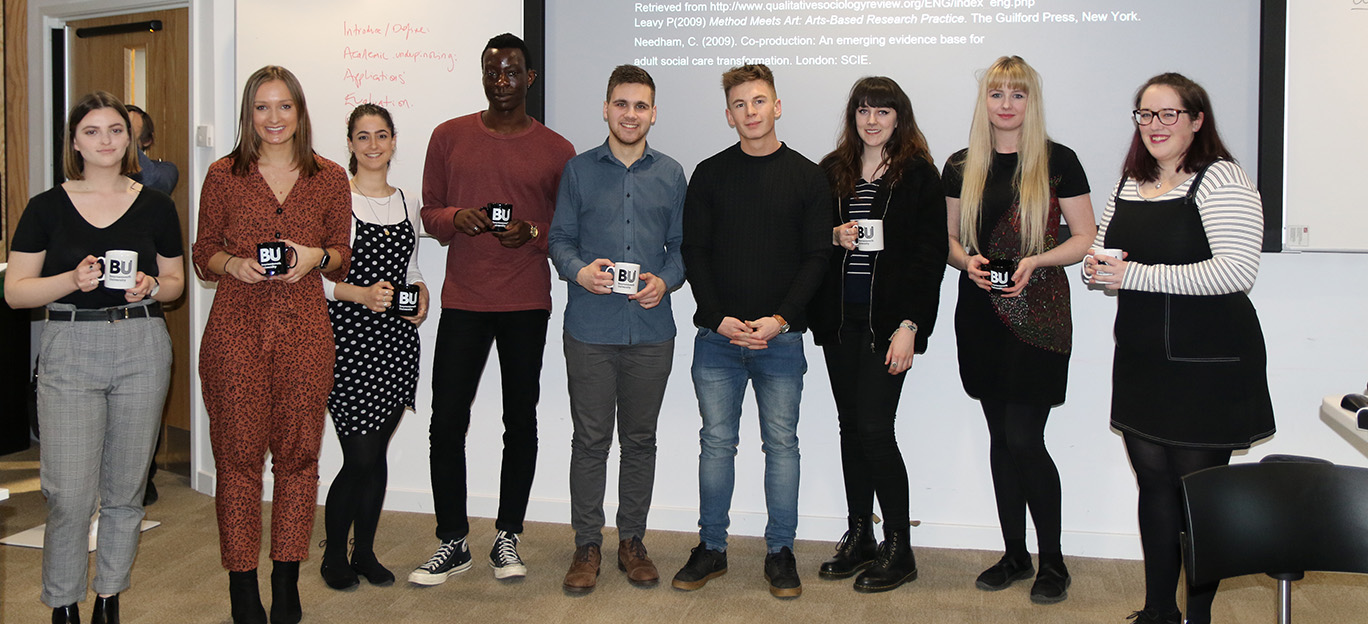 There were a number of prize winners as part of the conference, including £20 amazon vouchers for best faculty presentations and posters, and over 16 funded spots to participate at BCUR 2019 for students across each faculty. The overall winner, has been offered a Masters fee waiver.
Winner of the prize for best overall contribution, final year physiotherapy student Eleanor Daniel commented on her experience of the whole day saying;
"I'm still completely in shock, I didn't expect to hear my name announced. Presenting at the conference was a good experience for developing my presentation skills and it was nice to receive positive feedback about my own research.
It was also exciting to have the opportunity to engage with research undertaken by other students across various BU faculties – there was such a high standard of presentations and posters showcased throughout the day."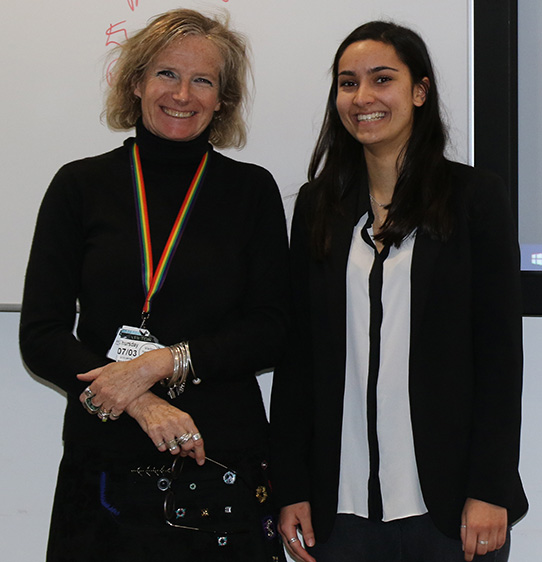 More details including the student abstracts about the conference can be found on the SURE 2019 website. See also #SURE2019 on twitter.
SUBU prize winners:
HSS winner
Isobel Butler
FMC winner
Balint Bruner

Celia Honan

Emma Upshall

Katie Dennis

FM winner
Olly Anibaba
FST winner
Bethan Bailey

Jessica Leverton
Best Poster:
| | |
| --- | --- |
| HSS winner | Laura Heveram |
| FST winner | Bethan Bailey |
| FMC winner | Kari A Noriy |
Best original research via oral presentation:
HSS winner
Natalie Burdett et al
FMC winner
Frieda Gehardt
FM winner
Joseph Arundel

Emily Gadsden

FST winner
Rebecca Fowell
Best overall contribution:
| | |
| --- | --- |
| Masters fee waiver | Eleanor Daniel |